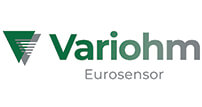 sales

variohm.com
Phone: 01327 3 [Reveal]
Fax: 01327 353 564
Welcome Variohm-Eurosensor Ltd
Welcome to Variohm-Eurosensor Ltd, we are electronic component distributors for specialist Transducers and Sensors.
When it comes to suppliers of specialist Sensors and Transducers in Europe we are the most reliable and trusted around. Since 1974 Variohm-Eurosensor have been single source supplier of Sensors and other associated products, we aim to provide our customers with a cost effective and efficient service that is totally flexible to suit your requirements.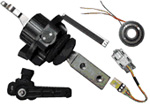 Some points about Variohm-Eurosensor Ltd:
Large range of ex-stock

All of your sensors from one supplier

Flexible professional service

Expert technical support

For every application you can think of, we have an expert to help. Just contact us with your enquiry and we will appoint a professional to help you find a solution. We help R&D, Manufacturers, Motorsports, Media Studios, right through to the public sector.

Challenge Variohm to find the right sensors & transducers - whatever you are doing... and if it doesn't exist - then we will find the best way to develop it for you!

Please visit our website now
Related Products and Services