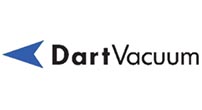 sales

dart-vacuum.com
Phone: 020 846 [Reveal]
Fax: 020 8464 5009
Welcome to Dart Vacuum
Dart Vacuum are Europe's leading supplied of vacuum cups and pads. We hold 1000's of vacuum cups and pads in stock. We can also make any cup or pad to order. Our distinctive blue cups are recognised the world over as a sign of quality.
 
We are the original Blue Cup people and the only name you need when you require a vacuum cup solution. The Vacuum cups that we provide on our website represent only the finest solutions for any application that involves vacuums in the world.
Selecting a Vacuum Cup
There are 3 steps to take when selecting the correct vacuum cup;
The First Step - is to select the size; This is done by determining the best picking area or seal. Visit our website to view the lifting forces chart (this will show you the lifting capacity of each cup). It is worth bearing in mind that the larger the cup, the more lifting force available.
The Second Step - is to select your choice of vacuum cup style, we have a catalogue on our website to help you do this, there are various types available like the featheredge cup for non-smooth surfaces or the bellow style cup if a pulling motion is required.
The Third and Final Step - is to find the corresponding or matching diameter that is illustrated in the detailed specifications. If you are having trouble finding the correct cup then please contact a member of our team and we will be very happy to help.
Visit our website to view our range of Vacuum Cups
Related Products and Services