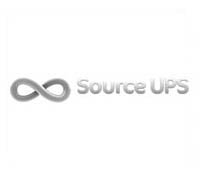 info

sourceups.co.uk
Phone: 01252 [Reveal]
UPS Power Supply | UPS Maintenance | UPS Installation
At Source UPS we specialise in the sales, installation, service and maintenance of Uninterruptible Power Supplies and related power products. Through our pre sales consultation service that includes an electrical power audit or site survey, we can provide an impartial recommendation for the solution that you.
UPS Sales
Source UPS are authorized partners for most of the major manufactures of UPS including, APC / MGE, Liebert / Emerson, Eaton Powerware, Zigor, Chloride and many more.

We specialize in UPS solutions from 0 – 200kva for all types of applications, our solutions can be simple plug'n'play products or larger, redundant and scalable systems. We can also provide an entire range of power distribution units, maintenance bypass switches, cables and other associated power products.

If you're looking for a UPS Solution why not use our expertise to help you find the right solution for your application.
UPS Installation Services
If you are moving to a new building and want to take your UPS with you, expanding your existing UPS power protection or building a new computer room or data centre, Installing, Relocating or Upgrading an uninterruptible power supply (UPS) can be a complicated and intricate process.

Our team of NICEIC certified UPS engineers have years of experience and knowledge that allows them to carry out all major or minor works during normal hours or out of hours with minimal fuss and disruption to your business.

Before we carry out any UPS installation we always carry out an electrical site survey to ensure there are no un-expected surprises. We then provide a full scope of works along with health and safety risk assessments and method statements when required.
UPS Service and Maintenance
Our after sales service and maintenance options help to give you total peace of mind when it comes to ensuring your UPS is in the best possible condition when it comes to provided the protection you need. Regular preventative maintenance is proven to increase UPS reliability and power availability, ensuring maximum uptime of your critical systems. If you have an existing service agreement that is about to expire or would like to start a new agreement contact us now, we can provide service and maintenance for all makes and models of UPS.
UPS Replacement Batteries
Unfortunately the batteries in a uninterruptible power supply (UPS) don't last forever, the life of battery depends on the frequency of use and the environmental conditions where the UPS is located.

Most batteries have a life expectancy of between 3 and 5 years, so it is vital to check the condition of your UPS batteries on a regular basis. If your UPS batteries are aging or have failed and need to be replaced, we can help.

Source UPS can supply and install a range of replacement batteries from major manufacturers including Yuasa, CSB, Panasonic, and many others to fit all makes and models of UPS. Our replacement UPS batteries can be used for APC UPS, Liebert UPS, Chloride UPS, Best Power UPS, Hewlett Packard UPS (HP/Compaq), GE Digital UPS, Riello UPS, Socomec UPS, MGE UPS (Merlin Gerin), Eaton Powerware UPS and many other major brands. We also supply the official APC replacement RBC battery kits.

If you are interested in UPS, need our advice or would like a quotation please get in touch, we're ready and waiting to help.
www.sourceups.co.uk
Related Products and Services