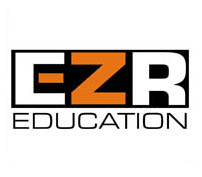 mail

ezrshelving.com
Phone: 01993 7 [Reveal]
Fax: 01993 704 111
Welcome to EZR Education
EZR Education is the education division of storage equipment manufacturer EZR Shelving, specialising Education Storage, Laptop and Trespa Lockers. We aim to provide complete solutions for schools, collages and universities, providing everything you could possibly need to cover your storage needs. Our products are designed to maximise space and come with a complete range of accessories, locking systems and much more.
Trespa Lockers From Only £120
EX VAT



School lockers need to endure the toughest environments and here are alternatives to traditional school lockers which can provide a better long term solution. Trespa school lockers are hard wearing, durable and secure lockers with a wide range of door colours to enhance the school environment.

Trespa door lockers are designed to withstand vandalism and graffiti and are available with padlocks, combination locks, key locks or coin locks. TRESPA lockers are durable steel lockers with TRESPA solid grade laminate doors. These tough doors are impact resistant, scratch resistant, moisture resistant and heat resistant!
eXtreme Plastic Lockers From Only £88 EX VAT



Extreme Plastic Lockers are incredibly durable and tough, designed to provide locker storage in the most difficult environments. The eXtreme Plastic Lockers are ideal for Schools, as the tough plastic material makes them difficult to scratch, dent or vandalise.

Plastic Lockers can also be utilised as Outdoor Lockers under cover saving valuable classroom space, making them the ideal school lockers. Plastic lockers have an attractive appearance and are highly suitable for Swimming Pool changing areas.
Laptop Lockers
From Only £179 EX VAT


Netbook & Laptop Charging Trolleys provide secure storage of laptops, notebooks and net books in schools and colleges. They are available as mobile trolleys or fixed storage cabinets providing laptop charging stations for schools.

Laptop Lockers provide secure storage of laptops and net books for the education sector. All of our products are British made and CE marked with a certificate of conformity.
Plastic Storage Trays & Storage Boxes
From Only £2 EX VAT



Plastic school trays and storage units to suit gratnells plastic trays with a wide range of plastic school tray storage systems available for primary and secondary education. Plastic school storage trays are available in 3 sizes with gratstack storage units for primary classroom storage.

Plastic storage boxes are available in a wide range of colours and sizes including stackable bins, nesting boxes, transparent boxes and plastic containers. Really useful storage shelving is designed to store really useful storage boxes providing the perfect shelving solution for box storage.
Classroom Storage From Only £34 EX VAT



Classroom storage units with plastic storage trays and storage bins for early years environments allowing children to select their own resources. Classroom storage trays can be organised in these modular storage units that are compatible with Gratnells storage trays.

Gratnells trays are the most commonly used school storage trays available in a wide range of colours and sizes. Plastic tray storage units are modular to suit different sized plastic trays and the light weight strong plastic tray storage unit is ideal for classroom storage available as trolley units or fixed units.
H

igh Density Storage From Only £2000 EX VAT



High density mobile shelving is a space saving solution for school resources rooms and store rooms providing double the capacity of normal shelving. Mobile storage shelves can be designed to suit all of the items needing organised storage in schools including books, files, art materials, plastic trays teaching materials and resources.

Consolidate all of your school's resources in one place using this space saving mobile shelving system freeing up valuable space in existing store rooms. Mobile shelving is also known as roller racking and this system has decorative end panels finished to colour code the different sections of mobile storage system.
Visit our website now for more detailed information
Related Products and Services
Aquacoat storage lockers

Gratnell tray storage unit with trays

Trespa hard wearing laminate door lockers

Gratnell tray shelving system including trays

Ecocart laptop charging trolley

Mobile Gratnell tray storage unit

0

stars based on

0

customer reviews
Write a review
Payment Methods
BACS
Cash
Cheque
Maestro
MasterCard
Visa
Visa Debit
Opening Hours
Monday
08:30 to 17:00
Tuesday
08:30 to 17:00
Wednesday
08:30 to 17:00
Thursday
08:30 to 17:00
Friday
08:30 to 17:00
Saturday
Closed
Sunday
Closed