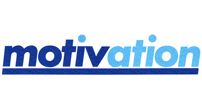 sales

motivation-tc.co.uk
Phone: 01952 6 [Reveal]
Fax: 01952 670 379
Welcome To Motivation (Traffic Control) Limited
Motivation (Traffic Control) Limited are an established British manufacturer of traffic control products based in Telford, Shropshire.

Few can rival the specialist experience that Motivation has built on over the years. Since formation in 1987 we have been pioneers in development and always at the forefront in the introduction of new technology, whilst continually improving quality, reliability and performance. Today we are truly world leaders with thousands of installations not only in the UK but also in every continent of the world.

By making contact with Motivation, you are assured of receiving the most suitable advice and solutions to traffic control projects. Also, that we understand market demands, legislation and safety recommendations and those Motivation products will not just comply, but also usually exceed these criteria. By only employing experts in their own particular field we guarantee you receive the correct advice, often leading to a more cost effective and long-term solution. The company is committed to achieve and maintain the highest standard of safety for users of their products and regard safety as a basic value, which we preserve with care.
Image Showcase (Mouse over images to enlarge)
All traffic control products are designed and manufactured from experience and time taken listening to customer's needs and demands. The Tiger automatic barrier is the front-runner with a bold (but attractive) intimidating presence when installed on industrial premises, it is beyond doubt a magnificent feat by combining simple engineering coupled with style and user friendliness'. Our approach to fast acting barriers brought about the introduction of the Cheetah automatic barrier with a compact cabinet, high visibility boom and optional articulated arm which allows it to be installed within the closest of restrictions, the operating cycle time of this barrier can be lower than 2 seconds.

Whilst we are happy to be considered specialists in automatic traffic control devices we have not forgot the need for simple but effective manual traffic barriers and height restriction devices. To fulfil these areas our Panther manual rising barrier, Puma manual swing barrier or Roadrunner height restriction barriers are generally available from stock, making quick deliveries throughout the UK a distinct possibility. Obviously having the correct products is not the final answer to site specific problems, to aid our products in operation they are designed to accept any form of actuation of safety that may be unique to site conditions which again are invariable available from stock. Furthermore we can fully install and provide a fast and efficient after sales service, backed up by a comprehensive warranty cover.
Tiger Automatic Traffic Barrier. The widely specified Tiger barrier is suitable for roadways measuring up to 7 meters wide, with a single or three phase mains supply.

Cheetah Automatic Parking Barrier. Suitable for roadways up to 10 meters wide from a single phase supply, with optional low headroom articulated arm.

Panther Manual Rising Barrier. A feat only made possible by volume production of the Panther barriers its high specification, low price and quick delivery period.

Puma Manual Swing Barrier, Another "best seller" the Puma offers all the features of the Panther barrier, but is designed to swing through 90 degrees in either direction from its closed position.

Roadrunner Vehicle Height Restriction Barrier. The Roadrunner has a deliberate family resemblance to our other products as it is often used in conjunction with them. Designed to restrict access to vehicles up to 2 meters high (with + / - 100mm on site adjustment).

Parking Posts. An elaborate range of parking posts with a wide choice of finishes ranging from powder coating to natural galvanized (or combination of both).

Delta Sliding Gate. A fully cantilevered sliding gate system designed around an unique lower support beam profile thus allowing total opening widths up to 8.5 meters. Available in both automatic and manual modes.

S.H.B. Sliding Gate. A conventional floor mounted tracked gate system featuring totally maintenance free ground roller bearings, with opening widths up to 14 meters. Again available in both automatic and manual modes.

Swing Gates. The complete answer to automatic swing gate operators, ranging from a light duty linear drive for pedestrian gates right through to our heavy duty operator capable of automating gates up to 6 meters wide.

Fencing. A bar fencing system with its clean, attractive design quality in every aspect.

Batch Coded Card Readers. A simple stand alone magnetically encoded key readers.

All site engineers are fully factory trained and extremely conversant with the products they are handling, our knowledge of our industry allows each engineers van to be equipped with any necessary part vulnerable to breakdown therefore providing an instant repair rather than expensive recalls to site and delays.

Motivation (Traffic Control) Limited are a leading single source supplier to a wide customer base representing virtually every industry sector, with an enviable reputation for quality and after sales service.
Click the Link at the top of the page to visit our website
Related Products and Services