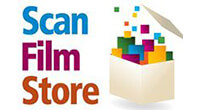 info

scan-film-store.co.uk
Phone: 01278 [Reveal]
Tone Images Ltd is based in Yeovil, Somerset and provides a complete digital SCANNING and MICROFILMING service utilising experienced staff and advanced technology.

We specialise in all types of Document SCANNING and can convert any size of paper documents from till rolls to A0 architect plan size into PDF, JPEG or TIF digital files using high quality scanners. These SCANNED images can then be indexed and placed into a database that has an embedded Alchemy search & retrieval software for fast and easy access to your documents.

Indexation of your precious documents is provided to you as a bespoke service—we can index your documents with up to 12 separate fields of reference to enable you to search and find exactly what you are looking for quickly and easily.

For documents that will rarely need to be accessed but which must be kept we would suggest that they be converted to MICROFILM or MICROFICHE which is a service we can also provide. We can microfilm any document from small receipts to A0 plans onto either 16mm or 35mm MICROFILM or MICROFICHE. In this case the images can be output either as roll film or jacketed and indexed microfiche.

We can convert MICROFILM/FICHE to DIGITAL IMAGES and vice versa. This is known as DIGITISATION. This process enables difficult to find microfilm images to be indexed and placed into a searchable database and is relatively cost efficient. A quotation can be supplied on request.
We provide a FREE initial assessment of your needs and LISTEN to what your challenges are BEFORE we suggest a cost effective and bespoke solution for your business.

We can collect files from your offices, prepare the documents (destaple, repair and collate) and then digitally scan them to either CD or DVD thus giving you cleared office or storage space to use. An updateable medium such as an External Hard Drive is often used in situations where data has to be regularly added to the database.

Tone Images also provides Archive Box Storage at our facility in Yeovil. Stored on purpose built racking in our secure warehouse which is adjacent to our Production Facility boxes are stored on a monthly basis. Access to the boxes can be provided within 24 hours if necessary or retrieved documents can even be scanned and sent on by email if requested.

SECURE DESTRUCTION of all media including paper documents, CD's DVD's and computer hard drives can be provided as part of our service and a Certificate of Destruction provided if required.

Tone Images can provide a cost effective solution that is exactly right for your business and free up the space currently taken up with stored files or boxes!

Why not call us today to arrange for your free initial assessment and quotation?
Related Products and Services