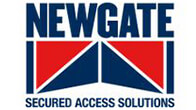 websales

newgate.uk.com
Phone: 01636 [Reveal]
Fax: 01636 605400
Established in 1984, Newgate has grown to become a market leader; setting the pace in the design, manufacture and installation of bespoke, cost effective and reliable security swing gates, traffic control barriers, road blockers and car parking/traffic control equipment.

We operate from one of the most modern design and manufacturing facilities in the business and employ a team of highly skilled engineers. From our Newark base we are geographically well placed to meet the needs of our vast customer base, which spans manufacturing, service companies, Local Authorities and leisure operators.

Our product range is very comprehensive and includes:-
TRAFFIC CONTROL BARRIERS
Newgate's quick response, hydraulically operated Traffic Control Barriers are the ideal solution for preventing vehicle access in unmanned vehicle parks. Alternatively, they provide an effective deterrent against the most determined intruder. A wide range of control options can be offered.



CHALLENGER RISING ARM BARRIER
Reliable and uncompromising, Challenger sets the standard for the latest in traffic barrier technology, providing fast, safe and easy car park entry or exit. PVC curtains shown are optional.



SLIDING GATE
Newgate's sliding gates are inherently stronger than traditional gate designs and are the ultimate deterrent to unwanted vehicle access. Features include a proven powerful motor and gearbox system, manual over-ride facility and multi contact safety edge systems as standard. A manually operated system can also be provided.



HEAVY DUTY RISING ARM BARRIER
Newgate's heavy duty rising arm barrier is the first choice for access and traffic control at lorry parks, warehouses and depots, docks, road and rail bridges. Tough and reliable, the barrier can be controlled from a security point or via an approved user's card, token or keypad. High bar curtain shown is optional.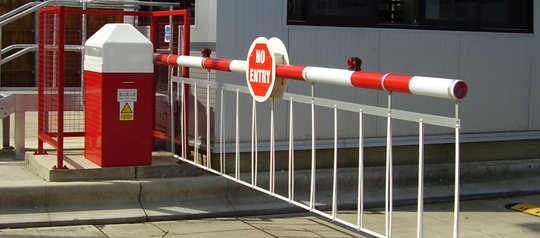 SECURITY SWING GATES
With its robust design and manufacture, Newgate's high performance and powerful electric security swing gates are the ideal protection system for high security requirements such as warehouses, factories and military establishments. Operation is via user-operated push-button keypad or swipe controls. A Manual option is also available.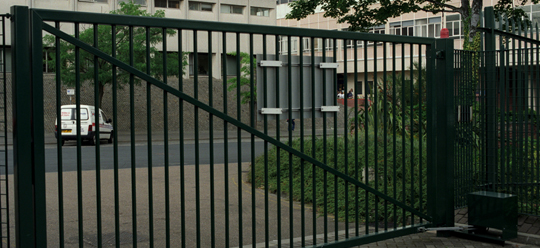 PEDESTRIAN GATES/TURNSTILES
Newgate pedestrian gates provide safe, secure and managed access. Combined with an electric lock and automatic closing device, they can be fully integrated with an access control system. Full and half height turnstiles, manufactured from mild steel or stainless steel for optimum performance operation, are also available for all applications.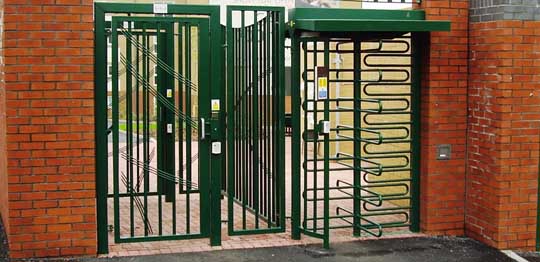 Our sales team are always on hand to offer you a feasibility survey including a comprehensive specification and quotation. This ensures we can meet your exact requirements on time, every time and within your budget.
Related Products and Services