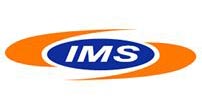 sales

industrialmetal.co.uk
Phone: 01702 2 [Reveal]
Fax: 01702 298 010
Industrial Metal Services




Established in 1975 Industrial Metal Services has been competitively serving the steel industry for over 30 years. From small beginnings IMS has grown to be one of the largest and most competitive steel stockholders in the South of England, currently holding over 30,000 tonnes in stock available for next day delivery. However, despite the size, IMS is still a privately owned and family run company so when you deal with us you get to speak to someone how cares about your order and over time will build a rapport with you allowing us to tailor our service to suit you. With our extensive stock range, privately owned & run fleet of over 65 Lorries and our experienced and dedicated staff you can be sure that we are fully able to deliver what you want, when you want.

Mild Steel


Here at Industrial Metal Services we stock the full range of mild steel products and are able to offer a variety of ancillary services, including cutting, painting and profiling. We hold a vast range of mild steel at our head office in Southend, ready for next day delivery as well as huge stocks at our deep water shipping terminal just up the road in Creeksea. Our stock range includes:-
Structural sections – beams, columns, channels and R.S.J.s
Re-rolled sections – flats, angles, squares and rounds
Hollow Sections – R.H.S., S.H.S., C.H.S. and gas barrel
Saw cut and shot blast & primer painting available
Full decoiling, shearing, profiling and folding services
Bright Steels
E.R.W. and C.D.S
Flow forge and other ranges of flooring and grills
Handrail Clamps
Railheads and Finials
Non Ferrous


Industrial Metal Services also has its own dedicated non-ferrous warehouses, holding a vast range of stainless, aluminium and other special metals. All non ferrous deliveries are supplied direct form the special metals warehouse on a dedicate fleet of custom made vehicles; ensuring that you steel arrives in the same pristine condition which it left the factory.
Stainless – sheet, plate, welded mesh, hollow section, angle, flat and round
Aluminium – sheet, 5 bar tread plate, flat, angle, channel, tee, square, round and hollow section
Welded, expanded and perforated meshes
Plastics
Plastisol
Copper
Brass
Sheet & Plate

Alongside our standard mild steel range Industrial Metal Service also has its own in house decoilers offering panel flat sheets in both stock packs and cut lengths. We stock a large amount of sheet ready cut in standard packs at both our head office and Decoiling Division as well as thousands of tonnes of coil ready to be cut to whatever length you may require. Again steel from this division is delivered direct on purpose built covered wagons ensuring you receive sheet that is considered amongst the highest quality within the industry.
Hot Rolled
Hot Rolled Pickled and Oiled
Cr4
Hot Dipped Galvanised
Zintec
At IMS we believe that we have the stock range and experience which means that you need just "one call to get it all"
Related Products and Services