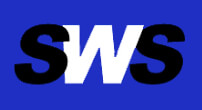 enquiries

swsltd.net
Phone: 01584 8 [Reveal]
Fax: 01584 876 310
Stainless Steel Welding Wire | Stainless Steel Wire
Welcome to Stainless Wire Supplies Ltd, specialists in Stainless Steel Wire and Stainless Steel Welding Wire. We were established in 2005, we are uniquely positioned to offer you direct access to leading Mill Sources in Europe & Asia, for whom we act as Agents & work in partnership with, namely Fagersta Stainless SA & Panchmahal Steel Ltd.

In developing the company, the focus has been on forging partnerships with suppliers who have a specific range of manufacturing abilities, which results in giving you, the customer, access to an extremely large & varied range of Stainless Steel, & Aluminium, & now Titanium products.

Stainless Steel Welding Wire and Materials can be supplied Direct from each manufacturer, thereby giving you the benefit of a competitive "mill" price level, alternatively, material can be handled & stored at our warehouse in Redditch, should a stock-holding service be required.

Our aim is to work closely with you, our customer, in an effort to form a partnership between us and our suppliers.
Product Range
Cold Heading Wire
Size Range:

1.50mm - 15.0mm Dia

Condition:

Annealed / Annealed & Drawn (Tensile as required)

Finish:

Surface coating as required

Supply Form:

50kg - 1000kg Coils on Pallets / Formers

Forming Wire

Size Range:

1.50mm - 15.0mm Dia

Condition:

Bright Annealed / Bright Drawn (Tensile as required)

Finish:

Bright / Dull / Lightly Oiled

Supply Form:

50kg - 1000kg Coils on Pallets / Formers / Loose

Wire Rod

Size Range:

5.50mm - 26.30mm Dia

Condition:

Hot Rolled / Annealed & Pickled

Supply Form:

500kg - 600kg Coils

Fine Wire

Size Range:

0.10mm - 3.0mm Dia

Condition:

Fully Annealed / High Tensile (Tensile as required)

Finish:

Diamond Drawn, Bright / Lightly Oiled

Supply Form:

4.0kg - 400kg Din Spools

Bright Drawn Bar

Size Range:

2.0mm - 80.0mm Dia

Condition:

Cold Drawn & Polished / Peeled & Polished

Tolerances:

H8, H9, H10, H11

Supply Form:

1.0 - 12.0 Mtr Lengths / 100 - 1000kg protected bundles

Hexagon Bar

Size Range:

5.0mm - 19.0mm A/F Hexagon

Condition:

Annealed & Cold Drawn

Tolerances:

H11

Supply Form:

1.0 - 12.0 Mtr Lengths / 100 - 1000kg protected bundles

Square Bar

Size Range:

5.0mm - 12.0mm Dia

Condition:

Annealed & Cold Drawn

Tolerances:

H11

Supply Form:

1.0 - 12.0 Mtr Lengths / 100 - 1000kg protected bundles

Hot Rolled Bar

Size Range:

25.0mm - 84.0mm Dia

Condition:

Hot Rolled & Straightened / Hot Rolled Annealed & Straightened

Tolerances:

K12

Supply Form:

1.0 - 12.0 Mtr Lengths / 100 - 1000kg protected bundles

Reinforcing Bar ( Re-Bar )

Size Range:

4.0mm - 14.0mm Dia

Condition:

Cold Finished

Tolerances:

As per BS / EN Standard

Supply Form:

500kg - 100kg Coils, Suitable for De-coiling

Welding Consumables

Size Range:

0.80mm - 6.0mm Dia

Condition:

MIG - TIG, Sub Arc & Core Wire

Finish:

Bright & Clean

Supply Form:

MIG:

Precision Wound on Metal Baskets, Spools / 1.0kg - 300kg Bulk Drums

TIG:

1.0 mtr Lengths in Cartons / 5.0kg / Flat Stamped

Sub Arc:

Precision Wound on Metal Baskets, Spools / 25.0kg

Core Wire:

300mm - 350mm Lengths / 500kg Boxes.

Aluminium Welding Wire

Size Range:

0.80mm - 4.00mm Dia

Condition:

MIG & TIG

Finish:

Bright, Clean & Smooth

Supply Form:

MIG:

Precision Wound on Metal Baskets, Spools / 0.5kg, 2.0kg, 7.0kg, Bulk Drums

TIG:

1.0 mtr Lengths in Cartons / 2.5, 10.0kg / Etched
www.stainlesswiresupplies.co.uk
Related Products and Services

0

stars based on

0

customer reviews
Write a review
Associations