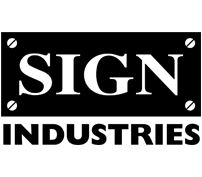 gordon

signindustries.com
Phone: 01241 8 [Reveal]
Fax: 01241 828 331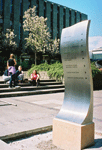 Sign Industries are bespoke manufacturers of stainless steel signs and Monolith structures which are mostly made in Stainless Steel. We also engrave wood, Brass and Bronze.
We produce brass and bronze plaques for churches and ceremonial use, often matching plates that are very old, and at the next moment we will make hundreds of Stainless Steel baggage handling plates for an Airport!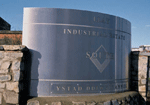 Our work is varied and interesting, many stainless steel signs are instructional and multicoloured direction signs for town centres and sites of special interest. We can etch photographs and line drawings as well as fabricate monumental structures into almost any shape.
We will help at the initial planning stages with samples and freely given advice on materials and the effects of different finishes. Contact us now to discuss your Stainless Steel signs Requirements.
Related Products and Services