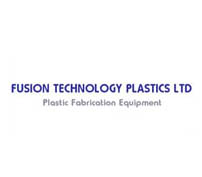 enquiries

fusiontechnology.co.uk
Phone: 01773 7 [Reveal]
Plastic Welding Machinery / Special Purpose Machinery
Fusion Technology Plastics are suppliers of Plastic Fabrication Equipment, this includes products like Plastic Welding Machinery, Special Purpose Machinery, Flame Polishers, Acrylic Polishers, Plastic Benders, Diamond Edge Polishers, Heat Benders and much more for all industries.
Whatever fabrication equipment you choose from us, you can rest assured knowing that all of our equipment if covered by spare part and full service support.
Plastic Welding Machinery
Whatever type of plastic welding machinery you require we have the solution for you. Fusion stock every type of plastic welding machinery available together with our unrivalled expertise make us the very best special purpose machinery supplier out there.
Below are the different types of Plastic Welding Machines we can supply:
| | | |
| --- | --- | --- |
| Plastic Extrusion Welder | Plastic Foam Welder | Plastic Crate Welder |
| Floor welder | Plastic Film Welder | Plastic Impulse Welder |
| Plastic Sheet Welder | Plastic Textile Welder | Plastic Tank Welder |
| Plastic Pipe Welder | Plastic Fabric Welder | Plastic Weld Tester |
| Plastic Hot Plate Welder | Plastic Hot Air Welder | Plastic Welding Wire & Rod |
Special Purpose Machinery
Manufacture, Design and Development of Industrial Automation, special purpose machinery, bespoke and custom machinery, industrial automation and machine imaging systems.

We have designed control systems and automation, built special purpose machinery, for many industry sectors in the UK and abroad.
Some of our special purpose machinery is listed below:
| | | |
| --- | --- | --- |
| Multiple Plastic Pipe Bender | Plastic Hot Plate Welder Tooling | PU Coated Textile Welder |
| Plastic Pipe Bandsaw | Plastic Pipe End Chamering Tool | PTFE Welder |
| Large Plastic Pipe Bandsaw | Plastic Sheet Bender | Plastic Pipe Welder |
| Hot Air Welping System | Plastic Diamond Edge Polisher | Plastic Crate Welder |
| Plastic Hemisphere Putt Welder | PU coated Fabric Welder | Double Sided Sheet Bender |
We offer much more, please visit our website now
Related Products and Services

0

stars based on

0

customer reviews
Write a review
Key Contacts

Mrs Lynette Tuck
Company Secretary
Tel: 01773 775471
Email: enquiries

fusiontechnology.co.uk
Payment Methods
BACS
Cash
Opening Hours
Monday
09:00 to 17:00
Tuesday
09:00 to 17:00
Wednesday
09:00 to 17:00
Thursday
09:00 to 17:00
Friday
09:00 to 17:00
Saturday
Closed
Sunday
Closed