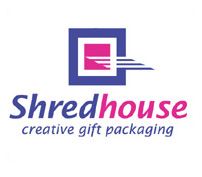 sales

shredhouse.co.uk
Phone: 01672 [Reveal]
Fax: 01672 564301
Shredded Paper | Acid Free Tissue Paper
Shredhouse is a wholesale packaging supplier and manufacturer for the gift basket, hamper, promotional and gift markets. Supplying a wide range of packaging, Acid Free Tissue Paper and Shredded Paper. Low minimums mean we can supply personal and business customers from our new premises in Wiltshire. As manufacturers and importers we can offer great prices.
Acid Free Tissue Paper
We carry a large range of coloured Acid Free Tissue Paper in standard and premium ranges. Both ranges are a good quality, crisp MF grade, acid free and bleed resist. Acid Free Metallic Tissue Paper is available in Gold, Silver and Bronze. Sold in flat reams of 480 sheets, in 2's or pallet quantities. Our Acid Free Tissue Paper comes in a wide range of colours, mouse over the image to the right to zoom in on all of the available colours. For the colour index please click through to our website via the link at the top of the page.

Shredded Paper
Shredded kraft paper is made in around 30 colours. Shredded Paper can be used for gift baskets, hampers, mailings and anywhere when product movement is to be avoided, or just to add colour. Our shred is made from bespoke paper and dust extracted before packing. A large range of colours is available and also metallic gold and silver. You can also use our Shredded Cellophane, Acid Free Tissue Paper, Shredded Tissue Paper, Shredded Iridescent Films.

Wrapping Films
A range of wrapping films include prints, clear and tinted film for wrapping baskets and gifts, also clear basket bags to make things easier. Finish off the item with our selection of coloured and metallic pull bows. Also arriving new this year are Shrink Bags. These will give you a professional finish to your wrapped gifts and stop movement in the pack as well.

Packaging
We stock wicker and cardboard hampers and trays. The card trays and small hampers are in Microflute an attractive and strong alternative to traditional wicker hampers. New lines are being added, please see our website for further details.
www.shredhouse.co.uk
Related Products and Services