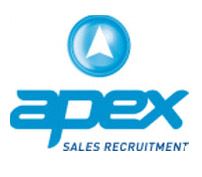 recruit

apexsr.co.uk
Phone: 01279 [Reveal]
Fax: 01279 722903
AN INTRODUCTION TO APEX SALES RECRUITMENT

Apex Sales Recruitment is a leading sales recruitment agency with experience of recruiting sales and sales management personnel since 1988.

Our prime objective is to provide a high quality recruitment service for organisations looking to recruit Sales and Management personnel.

APEX SALES RECRUITMENT aims to deliver unparalleled specialist recruitment service in terms of quality, efficiency and overall value for money. With extensive experience recruiting exclusively within the UK commercial sector we possess both the expertise & market sector knowledge to offer confidential advice on all aspects of the recruitment process.

Whether recruiting for a Blue chip organization or a private company the principle remains the same "to provide the best possible services at all times".

One of our trained consultants will work with you to establish a comprehensive brief detailing the job specification, person profile and remuneration package.
All candidates are thoroughly interviewed by experienced consultants before being recommended, to ensure you only see candidates who match your specification.


Whatever your requirements, if your business in involved in the UK Commercial sector we know we can help.

We look forward to talking to you in the near future, in the meantime should you have any further questions please do not hesitate to contact us.

 
Related Products and Services