Ultimately Superior...
Than all of our competitors. A bold statement, but true - the trusted Businessmagnet directory has been totally re-developed with 100's of new features to help you connect with new clients or suppliers faster than ever.
Businessmagnet Apps
Browse the UK's ultimate B2B directory

on the move, store contacts, email suppliers quickly, all from any device with an internet connection
more info
Activity Feed
RS Components Ltd
Place pointer

here

to reveal number
RS

Components, part of Electrocomponents plc, founded in 1937 is a global business supporting over a million engineers. RS is recognised as Europe's leading industrial distributor and has operating companies in well over 20 countries distributing to eight times that number. RS has had the simple objective of providing a part for every job, from research and development though pre-production to maintenance and repair. As those jobs have diversified and became even more complex, RS has developed it's offering and its abilities accordingly.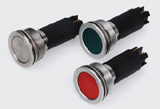 If you are looking for power tools, process control equipment, transistors, an oscilloscope, plumbing supplies and protective clothing, they can all be supplied from one single source through a choice of purchasing channels and delivery methods, including free delivery as standard. The range now has over 300,000 products from over 1200 suppliers.
New technology plays an important part. When RS launched rswww.com, it was the first UK plc in its marketplace with a fully integrated transactional web site. An order is placed with RS every 1.5 seconds.
Products and Services
Our opening hours are:
| | | |
| --- | --- | --- |
| Monday | Open 24 Hours | |
| Tuesday | Open 24 Hours | |
| Wednesday | Open 24 Hours | |
| Thursday | Open 24 Hours | |
| Friday | Open 24 Hours | |
| Saturday | Open 24 Hours | |
| Sunday | Open 24 Hours | |
Payment Type
These are the payment types we accept
American Express
MasterCard
Visa
Visa Debit
Payment Terms
Our payment terms