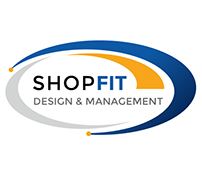 info

shopfitdesign.com
Phone: 01623 6 [Reveal]
Shopfit Design & Management are a design, supplier and installation company which specialises in retail displays, retail display fittings, retail furniture, refrigeration, retail shop fittings, window displays, acrylic pockets/poster holders and acrylic accessories. Top quality display and signage equipment at highly competitive prices. Equipment has been used by major companies throughout the UK for ideas see full details on the website: www.shopfitdesign.com
Shop Shelving
Our most popular and best selling product is our modular shop shelving range. Fully flexible and suitable for a range of retail establishments such as newsagents, convenience stores, mini markets, gift shops and supermarkets. Our retail shop fittings are hardwearing, durable and versatile and can be used for the display of any product in any retail application. Available in various sizes and configurations to suit your retail needs.
Newspaper & Magazine Displays
Suppliers of the popular Bartuf Newspaper and Magazine retail Display fittings and Systems. Bartuf produce the most innovative off the shelf products built to the highest standards and can be purchased direct from our website at very competitive prices
Retail Furniture
All our counters, display cabinets, greeting card displays and all our other retail furnitue are manufactured from heavy duty materials and finished with high impact edging or laminate surfaces you can be sure If you are looking for something different, just let us know as we can manufacture to your exact requirements and bespoke units are available. Take a look at our standard range below or contact us with your exact requirements, all at very competitive prices with a 12 month warranty of a quality finish.
Flatpack Counters & Showcases
Our self assembly flatpack range of counters and showcases offer a low cost solution to your retail counter and display needs. Constructed from heavy duty 18mm Maple MFC with high impact edges and delivered with full assembly instructions.
Slatwall Panels & Accessories
Shopfit Design & Management supply and install Quality Slatwall display panels manufactured within the UK are the ideal shop-fitting solution providing a totally flexible merchandising system which offers an immediate make-over, to give a fresh modern and upto date look to your store / retail area. Slatwall is suitable for all businesses, for example fashion retailers, newsagents, convenience stores and many more. Slatwall is an ideal medium for exhibition spaces. It's a very popular and economical way of transforming plain walls into effective and attractive merchandising areas.
Commercial Refrigeration
Massive selection of commercial refrigeration for storage and display purposes. We can offer a wide range of commercial refrigeration including stainless steel coolers and freezers, serve-overs, multidecks, wine chillers and more. For the best service and fantastic prices visit www.shopfitdesign.com or call us on 01623 652724 today.
Cable Display
The cable display system is an excellent solution for suspending posters, graphics and shelving. Cable display supplied to the trade. Global market leads for the most innovative cable display system in the world. The cable system has hundreds of different components which enables really creative displays to be created. The hottest new product in the cable display system is the 'The LED Light Pocket' is a suspended ultra slim light box which can take standard paper posters of back lit transparencies to create stunning window displays. The cable display system is one of the most effective ways to make a strong visual impact in a window.
Leaflet Holders
Quality Leaflet Holders can be suspended or wall mounted. Single or multiple Leaflet Holders can be displayed vertically or sloping. Transform the way you communicate your message with stunning display stand which has, leaflet holders, posters and sign panels combined together to make powerful information points. Leaflet holders are available in clear acrylic, silicone which looks like glass and can also be produced in coloured acrylic. The leaflet holders are available in A4, A5 & 1/3A4 and can be supplied as single units or linked together. The new hook on system allows leaflet holders to be easily removed from the display location to enable stock to be replaced.
Poster and Leaflet Dispensers
The suspended cable system is an ideal way to create double sided poster and graphic displays that can be mounted to the wall, fixed between floor and system or suspended within a free-standing display stand. Select from A5 – up to A0 acrylic poster holders to suit your graphics. The almost invisible wires give the effect that the poster display is floating thus drawing the eye to the important sales or service message.
Free-standing Display Stands
Our range of free-standing display units have been designed to make a focal point in a waiting room, reception areas, or use to create exhibition stands and powerful point of sale units in retail stores.

Shopfit Design supply aluminium profile stands and the sizes can be customised to individual requirements. Posters, flyers, leaflet dispensers and shelving are suspended on almost invisible tensioned cables. The free standing display units are incredible stable designed for use in heavy traffic areas.
Digital LCD Screens
Digital Signage made simple, Shopfit Design & Management Ltd. specialises in screens for people who have not used digital media before and are looking for a simple solution. The stand alone digital LCD screens can be suspended from the ceiling, wall mounted, positioned into an attractive free-standing display unit.

Digital LCD Screens are available in 17", 19", 27" and 32" as standard with other sizes available on request. Just load on mpeg 1, 2 or 4 or a series of JPEGs and you have created your own presentation.
Touch Screen Digital Screens
There is never a wrong time to take advantage of every opportunity to differentiate your business from your competitors. Now digital technology is making it easier for your company to set down the marker and make a statement about exactly who you are. It's time to evolve. Update the face and core of your business by replacing your static, paper window display with state-of-the-art digital display system that will take your business to a completely new level.

Easy to Use – Power your display within 10 minutes of viewing our online tutorial. No need for costly or time-consuming interaction with your IT department as iVisual is a web-based interface.
No Software Downloads EVER – Access iVisual from any web browser with an Internet connection. All updates are available to you at no additional cost or resourcing.

Proven Technology – iVisual has become the product of choice for Estate Agents in Australia. The iVisual syatem can be scaled to grow with the size or number of locations of your business
Secure and Reliable – 99.98% up-time with 24/7 access to technical support

The iVisual system helps you take charge of your windows, update the face and core of your business by replacing your static, paper window display with an iVisual state-of-the-art digital display system that will take your business to a completely new level. It's this simple: installing an iVisual system means you'll save time, money and resources.
For more details contact 01623 652724
Cable and Rod Display Systems
The most comprehensive suspended cable and rod display system in the UK, supplied by highly trained staff, who will give tremendous advice thus enabling you to get the most creative and best value display to meet your requirements. The suspended cable and rod system has hundreds of different panel clamps, shelf supports, panel holders, plus a range of highly attractive low-voltage lighting. Select the thickness of cable you require 3 mm cable or 6mm cable or make a design statement and use 3mm rod, 6mm rod or 10 mm rod.
Illuminated Posters and Light Display Light boxes
Extra bright light boxes using the latest technology designed to illuminate posters from A4 up to A0. Special light boxes can be made on request. The ultra slim light boxes are available as single sided and double sided options. These displays are ideal for use in all types of retail outlets, hair salons, government departments, schools and dental practices. Units are eco-friendly with low energy consumption, long lamp life between 5 – 10 years depending on units selected.
Warranty
All our products come with a manufacturer's 1 year parts and labour warranty unless otherwise specified. In the unlikely event of a problem, all you do is contact Shopfit Design & Management ltd and we will provide you with alternative technical assistance or raise the service call with the manufacturer for you.

For all your retail display fittings and retail shop fittings give us a call
www.shopfitdesign.com
Related Products and Services