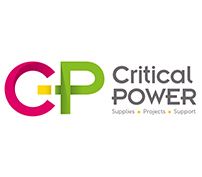 sales

criticalpowersupplies.co.uk
Phone: 0800 97 [Reveal]
Fax: 0845 519 3639

Critical Power Supplies Ltd
Critical Power Supplies Critical Power Supplies Ltd is a leading independent UK multi-brand supplier of Mission Critical Power and Critical Energy including standby power, Rack Mount UPS, uninterruptible power supplies (UPS) and standby power solutions including generators to 6MVA.

Our preferred Brands And Our Customer Locations – UK or Abroad we are here to help you.

Power Protection Systems

As a multi-brand supplier of standby power, Rack Mount UPS and Generator Solutions. Critical Power Supplies two division are well placed to provide you with the right sized power solution for your critical power application, we work with a range of clients including resellers, M&E consultants, quantity surveyors, electrical contractors, distributors, corporates and end-users.

Did you know we supply Critical Power Solutions to Lithuania, British Antarctica and a recording studio in Greece to name just a few locations. Check out our growing list of typical customers.

Our export department works with a range of clients and reseller even installers from Ireland to the Middle East to Lithuania providing best in class critical power solutions.
Our comprehensive standby power portfolio includes the following:

Power Protection and Standby Power Management Systems incorporating right sizes standby power solutions.
• Uninterruptible power supplies from 300VA to 6MVA
• Standby power generators from 1kVA to over 440kVA
• DC standby power systems from several amps to over 100amps.
• Battery packs, stands and cabinets incorporating batteries from Yuasa, CSB, Varta and Fiamm.
• Maintenance bypasses and switchgear, rackmount, floor standing or wall mount.
• Static Transfer Switches (STS) from 16amps to over 200amp.
• Power Distribution Units (PDUs) and bespoke switchgear.
• Power and UPS monitoring and control software.
• AC and DC power inverters for telecom and industrial applications.

UPS, Power Conditioners And Generator Brands Available - Just a small selection of the products we offer.

• APC By Schneider – Smartups.
• Chloride (Var reseller) – Active UPS, Deskpower, PowerLan, Oneac Condition One.
• Eaton – Ellipse ASR, Evolution, EX and MX, Bladups, 9155, Marine UPS.
• GE Digital Energy – ML series, GT series, L11, Marine UPS.
• Riello UPS Systems – Dialog, Multiplus, Masterplus, i-Dialog, Premium pro.
• SDMO Generators from 1KW to 550KW.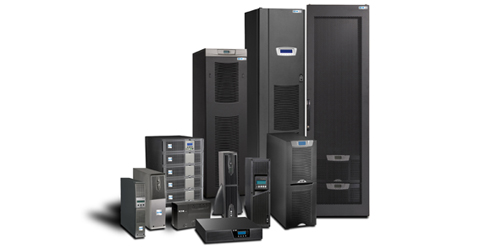 On-site Power Services

• Free site surveys to turn-key project management
• Electrical installation and commissioning during office hours or outside office hours.
• Battery build, testing, replacement and disposal
• System decommissioning, relocation and disposal
• 24/7 maintenance contracts with remote site monitoring
• Battery monitoring systems including individual cells
• Rack Mount UPS and generator hire

Renewable Energy Solutions whether on grid or off grid.

• Solar panels from a range of manufacturers and inverters / battery systems from SMA.
• Wind turbines
• Flywheels
• Fuel cells for network and remote locations.

The Company- Critical Power Supplies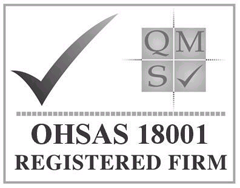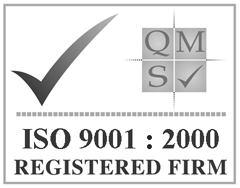 Critical Power Supplies focuses on the use of power and energy within critical installations. The company supplies individual systems and full turn-key packages with comprehensive 24-7 service and maintenance packages which included SMS text alerts. The company is geared towards acting in the most environmentally friendly way and to providing its clients and stakeholders with an ECO approach to power and energy management.

The commercial arm of the business is based in Thame, Oxon from where the company supplies a wide range of off-the-shelf and built-to-order power and energy management systems. A nationwide service team provides round-the-clock maintenance to some of the UK's most demanding clients across a broad spectrum of industries and disciplines.
Independent Expertise In Power and Energy Management

With over twenty-five years experience, Critical Power Supplies provides clients with an unparalleled 'centre of excellence' when it comes to the design, implementation and installation of power continuity and energy management systems. As a privately funded and owned business, the company is totally independent and is not tied to any one Rack Mount UPS manufacturer or Generator Manufacturer. It is in the enviable position of being able to offer the best possible solution to a client's needs, balancing total cost of ownership and tomorrow's concern for how the load could change.

Our sales team is proud to stress we are experts in managing power risk and promoting a solution which fits your budget / requirement.
A Consultative-Team Approach To Solving Power Problems

The Critical Power Supplies team comprises of people with long standing service within the power protection industry. They have helped to design, install and maintenance systems to power mission critical systems, many of which are at the heart of UK infrastructure. Our advise is impartial because we are not tied to anyone single manufacturer. Our clients get the most appropriate power and energy management solution to their power and energy problems. From our wide range of products and supply chain you can rest assured that we will design and install a system that will best meet your needs, both today and tomorrow.

After Sales Care

At Critical Power Supplies, we form long standing relationships with clients and have built our reputation on trust, respect and expertise. For the team at Critical Power Supplies as long as the product is in use, you have the right to first class post sale support which can only be enhanced through the ordering of one of our fixed response time engineer to site packages. There are no 'fit and forget' solutions when it comes to power or energy management.

Did you know Critical Power Supplies offers a comprehensive fault logging and support system, which tracks your support closes and helps to ensure you will always receive first class post sale support.

That's why we provide industry leading after sales service with manufacturer approved service engineers and partners. Quite simply we are available 24-7 to solve power protection and energy management problems. All maintenance contract customers are provided with a login with which they can submit support tickets, check on contract details and renew or upgrade their contract.

Why ask one of our sale team about Critical Alert Monitoring for remote monitoring 24x7 today.
Service Commitment

When you a contact Critical Power sales engineer you are immediately talking to someone with a substantial amount of knowledge and experience. We always strive to increase our knowledge of power whether in critical power or critical energy applications as the industries develops new products and services.

Full turn-key packages can include other aspects of a data centre installation including air conditioning, cold aisle closures, access control, fire protection systems and emergency lighting.

Quality, Health & Safety and Environmental Management Systems

Critical Power Supplies Ltd is committed to being the 'best-in-class' independent supplier of environmentally friendly, power solutions and protection systems. As part of this commitment Critical Power Supplies operates management systems in line with ISO 9001:2000 (Quality), ISO 18001 (Health & Safety), and ISO 14001 (Environment). We are accredited with ISO9001 and ISO18001.
Registration and VAT Numbers

Registered in England and Wales 07024862.

VAT number 982 5604 94.

Memberships

Critical Power Supplies Ltd is a member of the Federation of Small Business, membership number 2191448.
Visit our website for more information on any of our Products & Services
Related Products and Services

0

stars based on

0

customer reviews
Write a review
Opening Hours
| | | |
| --- | --- | --- |
| Monday | 08:00 to 18:00 | |
| Tuesday | 08:00 to 18:00 | |
| Wednesday | 08:00 to 18:00 | |
| Thursday | 08:00 to 18:00 | |
| Friday | 08:00 to 16:30 | |
| Saturday | 09:00 to 17:00 | |
| Sunday | 10:00 to 17:00 | |