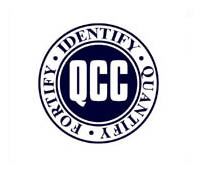 info

qccglobal.com
Phone: 0207 20 [Reveal]
Fax: 0207 205 2200
Welcome To QCC Interscan - Incident Response Specialists
QCC Interscan are one of the largest private companies specialising in Technical Surveillance Counter Measures (TSCM). Based in the City of London we work all over the world to protect the information that our clients need to keep private.

Bug Sweeping Services
Also known as 'bug sweeping', TSCM is all about identifying and  neutralising hostile surveillance against your business.

A wide range of techniques can be employed to find security leaks and we can either disable hostile bugs or leave them in-situ, allowing further evidence gathering to take place.

Whether you work for a large corporation at constant risk due to a competitive market, a smaller firm being targeted for takeover, are worried about an employee with a grudge or think you are being spied upon by the press, QCC can offer guidance, support and peace of mind.

Physical Security Review Service
We can inspect and report on all aspects of physical security. In an exhaustive process we examine a wide range of potential vulnerabilities such as locks, access control, CCTV, waste management, executive transportation and your asset protection procedures. A full written report detailing what we found and any recommendations relating to the security of the areas or assets inspected provides written evidence of the actions taken as part of the physical review.

Specialist Vehicle Searches
We offer a high quality security inspection service for executive vehicles  (Jets, Yachts and Cars) to ensure you are as secure on the move as you are in an office we have swept.

Commercial Tiger Tests
Our trained team can use the same techniques that a hostile agent might employ to gain entry to your premises and remove information without being discovered. The report we provide shows you how we did it and how to stop genuine hostile forces repeating this exercise.

UMTS/GSM detection and location
GSM based bugs are now the most commonly used electronic surveillance devices. Our 'Searchlight' detection system is a comprehensive professional and highly effective response to these hard to detect devices.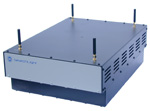 Searchlight is:
Easy to use

Quick to set up

Provides detailed results

Automates detection and analysis processes

Locates and eliminates GSM bugs

Includes threat analysis tool

Comprehensive and regularly updated database
Please visit our website now for further information.
Related Products and Services

0

stars based on

0

customer reviews
Write a review
Associations