Ultimately Superior...
Than all of our competitors. A bold statement, but true - the trusted Businessmagnet directory has been totally re-developed with 100's of new features to help you connect with new clients or suppliers faster than ever.
Businessmagnet Apps
Browse the UK's ultimate B2B directory

on the move, store contacts, email suppliers quickly, all from any device with an internet connection
more info
Activity Feed
Catalyst Logistique
Place pointer

here

to reveal number
Is your company moving, expanding, consolidating or in need of changes within the work place?

Wherever or whoever you are, Catalyst could b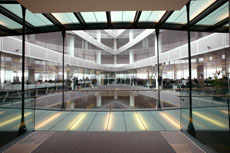 e the component that makes a difference to your business. Our strategic Planning and Business Relocation services provides project managers with a single focus to deliver your project on time, within budget and against all odds, to realise your workplace needs.

Catalyst specialise in Business Relocation and Strategic Planning within the work place and excel in managing migration projects irrespective of size, volume or deadline constraints with as little or as much input from you as you see fit. Geography has no limits and Catalyst have worked as office relocators in UK & Ireland, Europe & Middle East.

Our goal is always to deliver & complete projects to the highest quality with minimum disruption to you and your business from start to finish making your business relocation as worry free as possible. This can include Strategic Planning, Relocation Planning, Project Management, Space Planning, Cost Analysis, and Budgets, providing porters/IT/voice engineers, a dedicated Project Manager to oversee the whole project, strategic planning, new location services & our excellent post pr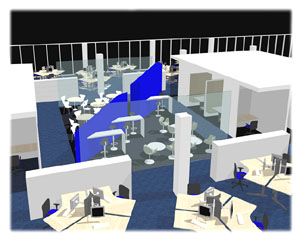 oject quality assurance.

Even if your business is not currently going through any transitions, we can still offer Strategic Planning and Project Management services to help you such as versatile storage facilities, detailed space planning designs for your business's future or our personal on site services such as asset registering and accommodation studies and data-logs. (A complete interactive database of customers/staff, phone numbers, data/voice ports/storage usage).

As with any business, changes in the workplace can happen daily and suddenly, Catalyst's Strategic Planning Services are there to take the pressure off you and manage these changes effectively. Catalyst can respond to any unexpected needs within your business – just call us – we can help with internal changes or business relocation.

Our Strategic Planning fees are exceptionally competitive & service flawless. Catalyst is a successful business relocation and office relocation company that has been trading for over 8 years and has secured successful and long term contracts with business such as
 
• Cable & Wireless
• Energis
• Bulldog
• H3G
• Vodafone
• Onyx
• Media Planning
• Ericsson
• And many more

Your business's location, size and circumstance is never an issue with Catalyst, all Strategic Planning projects received are always dealt with professionally, on time, within budget and are tailored to suit your business's requirements making you business relocation as easy as possible for you and your organization.

Catalyst also provides secure storage for all business and household needs – cars, boats, furniture, archiving and more, meaning we can offer the complete business relocation package.

Catalyst Storage facility is located between Arundel and Worthing in West Sussex but operates across the whole UK! Contact us know for all you Strategic Planning, Project Management and Business Relocation requirements.

 
Products and Services
Payment Type
These are the payment types we accept
Payment Terms
Our payment terms