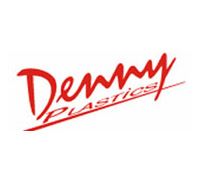 sales

dennyplastics.co.uk
Phone: 020 896 [Reveal]
Fax: 020 8964 9369
Denny Plastics, formerly known as R Denny, was founded in the mid-1940s, and are one of countries leading acrylic sheet suppliers and leaders in Plastic Fabrications. Our competitive prices coupled with our helpful, friendly and experienced staff has ensured that clients c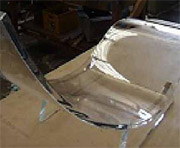 ome back to us year after year. Our client base is continually expanding based on recommendation alone. Here at Denny Plastics we are able to assist from the initial design stages of a project right through to the final fabrication.

No job is too big or too small. Whether what you require small one-off Plastic Fabrications or a long-term production run, we are able to help. The spectrum of different trades and industries we regularly provide services for is extensive. In recent months we have provided Plastic Fabrications for caterers, event organisers, bespoke furniture makers, shop-fitters, garden landscapers, art and design installers, television production companies and exhibition stand manufacturers to name but a few.

Our reputation has been built up on the back of Plastic Fabrications for companies recognised globally. End users of our products include Mercedes, AOL, Vodafone, Smirnoff, Canon, Carlsberg, Giorgio Armani and Bacardi.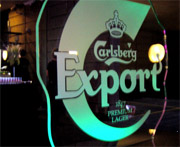 We are specialists in manufacturing acrylic boxes and showcases. We have a great reputation for Plastic Fabrications and for creating some of the finest showcases around and our unique optically clear joints on our 'museum grade' cases can be found in some of London's largest museums and art galleries.

With our 3m x 2m CNC router we are at the forefront of perspex fabrication technology and enabling us to cut the most intricate of shapes and patterns to the highest level of accuracy. We also have a laser cutting and engraving machine, which enables us to cut and engrave such things as trophies, display boards and signs. We have also recently engraved invitations and menus for some exclusive 'A-list' celebrities parties and famous footballers' weddings.

Our plastic fabrication capabilities are second to none and whether you need it bent, drilled, polished or moulded we will be more than able to manufacture what you require. We have a 3m long line bender, which enables us to bend longer straight lines than most of our competitors. We also offer a number of different polishing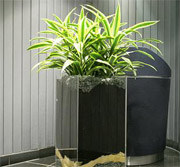 techniques allowing us to achieve different finishes depending on what is desired. Our flame polisher allows a smoothed polished finish able to get into the tightest of spaces and our buffed finished allows for a pristine finish on thicker materials. Our floor mounted diamond polisher leaves a crisp, highly polished edge finish.

As well as our perspex fabrication abilities we are also widely recognised as efficient and competitively priced acrylic sheet distributors. We offer a wide range of material from some of the markets biggest names including Plexiglas, Perspex, Plaskolite and Setacryl. We hold an extensive stock of clear, colours, frosts, pearlescents, metallics and mirrors. Most of our non-stock items are only a day away which enables us to turn work around very quickly. Our free cut-to-size service is available on stocked materials on a while-you-wait basis.
Related Products and Services