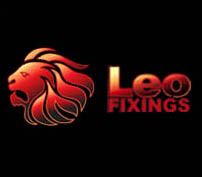 andrew

leofixings.com
Phone: 01254 [Reveal]
Fax: 01254 916 161
Welcome to Leofixings - who we are...
Leofixings.com is well known throughout the UK as a specialist supplier of all types of fixings and fasteners at the best prices for tradesmen, handymen, professionals and DIY. Our company is dedicated to customer satisfaction by providing products and services on time and at a competitive price. With many years of experience in the fixings trade our customer service team will be able to find the solution to all your fixing needs.
In our constant attempts to make Leofixings, the one stop for all your fixings needs, we've now introduced 3 whole new sections, namely Ironmongery, Silicones & Sealants and Key Cabinets. Once again we've done this with our trademark "great quality products at extremely competitive prices". So why not take a look at these new sections and tell us what you think. We always welcome feedback on all our products and services. Click here to see our new Ironmongery Range. Click Here to see...
What we sell...
Our range of Screws covers drywall screws, collated drywall screws, slotted brass screws, decking screws, chipboard screws, wood screws, mirror screws, self tapping screws, concrete screws, timber fixing screws, coach screws and carcass screws. These are available in a massive range of sizes and finishes. Please visit us to see our entire range and check our prices especially on wood screws and coach screws. We also sell Paslode Nails and SDS Drill Bits

Under the fixings range, we have hinged screw cover caps, plastic dome cover caps, pozi head screw cover caps, screw cup washers, modesty/KD blocks and clamps, screw eyes, Wood Screws, Coach Screws, Paslode Nails, hook and vine eyes, plasterboard metal cavity anchors, plasterboard speed plugs and cavity fixing plugs, spring plugs and expansion wall plugs, frame fixings, hammer fixings, metal and nylon frame anchors, polytop pins and nails, baypole and window screws to name a few.
 
In the construction fasteners section, you will find roofing bolts, coach bolts (cup square carriage bolts), high tensile set screws, threaded rods, masonry and cartridge nails and a wide range of washers to suit many applications. We also stock a comprehensive range of stainless steel nuts and washers. Rivets is a new section we have added to this category.

Under the heavy duty anchor range, we have chemical fixings (Capsules and studs in BZP, S/Steel and Galvanised), loose bolts, projection bolts, bolt shields, masonry hook and eye bolts, drop in anchors, torx and hex head thunderbolts, sleeve anchors and through bolts.

Our range of Nails, includes annular ring shanks, clout nails, roofing nails, netting staples, felt nails, twist nails, oval and round head nails, spring head and outdoor round head nails, each available in 500gm, 1Kg, 2.5Kg and 5Kg tubs. We also have our very own Dynamik Nailing system with paslode nails (paslode type nails compatible with paslode nails guns) and gas free with nail packs.

But our most popular section has to be our Drill Bit Range. In addition to being the best quality sds drill bits on the market, they are also the most competitively priced drill bits you will find anywhere. All in stock and ready to be delivered to you on our next day delivery service. The drill bit range includes rotary impact masonry drill bits, sds drill bits and sds plus drill bits, jobber drill bits, blacksmith drill bits, hardplate TCT tipped drill bits, cobalt drill bits, tile drill bits, hole saws and screw driver bits.
Why buy from us...
The best quality fixings - The fixings available on our website are of the highest quality. We source products from around the world and check everything for quality and value before including it in our catalogue. So you can be sure that no matter what you buy, they will always be of the best quality.

The best priced fixings - Don't just take our word for it, look around. Visit your local shops and you will find us up to 60% cheaper on any of the products in our catalogue. Why are we so cheap? Simple, we don't need to maintain expensive showrooms and showroom staff. So we're passing on that saving to you.

Online stock information - We show you if a product is in stock or not before you buy it. If the size you are after is out of stock, just leave your email address to the website boot and it will send you an email, the instant they are back in stock.

Next day delivery - Yes! Find the product in the size you want, ensure they are in stock, make payment and they will be delivered to you next working day.

Complete peace of mind - Security – we use Protx as our payment solutions provider, so that you can have total peace of mind when making payments using your credit or debit card. We don't store your credit cards or any financial information on our systems, so there's zero chance of mishandling or losing them.

Rewards System - We have a rewards system in place to reward our loyal and returning customers. Every order collects points and these can be exchanged for money off vouchers or gifts. Visit our website for more information.
So visit us today to get the best fixings (Paslode Nails, Wood Screws, Coach Screws and SDS Drill Bits) at the most competitive prices!
Visit our website to view our full product range
Related Products and Services