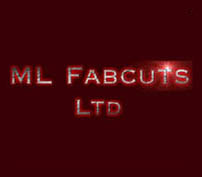 sales

mlfabcuts.co.uk
Phone: 01474 [Reveal]
Fax: 01474 825125


Water Jet Cutting Kent and Plasma Cutting Services

Specialists in Laser Cutting, Flame Cutting, Water Jet Cutting, Profile Cutting,
Plasma Cutting, Hydefinition Cutting





ML Fabcuts Ltd are profiling specialists based in the South East of the UK. We are BS EN
ISO 9001:2000 accredited since 2007 providing water jet cutting in and around Kent.

We offer various methods of profiling and cutting from virtually any material and will meet your requirements. We can supply the material or we can cut from your free issue material. Our final products can be used by you, the customer for whatever purpose you have in mind. Our different cutting processes mean that we can meet your specific needs when providing your cut profiles.

We can work to your provided drawings in electronic format:- DXF, DWG and IGES files are some of those we can work with.

ML Fabcuts have our own transport in which we are able to deliver the finished product locally.

The cutting services we offer are as follows:
Plasma Cutting

Water Jet Cutting kENT

Laser Cutting

Dual Process Cutting

Flame Cutting

Hydefinition Cutting

Profile Cutting

Plasma Cutting: Our Plasma Cutting machine has a bed size of over 6 metres meaning that we can cut larger profiles that most other profiling firms can offer. The speed of the Plasma Cutting can reduce the cost of the work if you decide on this process. Mild steel and stainless steel up to 30-40mm can be cut using this process.

Water Jet Cutting Kent: Our Water Jet Cutting offers high accuracy edges without any heat distortion or heat affected zones. With Water Jet Cutting, we can cut virtually any material up to 200mm Thick, including all metals, plastics, composites, polymers and some glass. Our Water Jet Cutting machines have a bed size capacity of 6m x 2.5m.

Laser Cutting: With Laser cutting, the accuracy of water jet can be achieved but which a much greater speed. Mild Steel up to 12mm thick and Stainless Steel up to 6mm thick can be cut with this machine. Our Laser can accommodate mass volume work which would just be too slow on our Plasma and water jet cutting machines.

Dual Process: We have the ability to combine our Plasma Cutting and Water Jet Cutting processes on the same component if you choose. This enables us to Water Jet the fine detail on your part and the Plasma Cutting on other areas that don't require the Water Jet Cutting edge. The advantage here is that we can achieve the specific requirements of your part but at the best price possible.
Flame Cutting: Our Flame cutting service can be used for the heavier mild steel profiles where water jet cutting is either too slow or not required for your finished shape.
Hydefinition Cutting: We are also able to offer Hydefinition Cutting which has 3x the energy density of normal Plasma Cutting Systems. Hydefinition Cutting is able to produce virtually square edge cutting and can handle cutting of complex profiles.
Profile Cutting: Our profile Cutting service is able to cut through almost any material of any thickness. Our Profile Cutting service can help you save money and time.
After the manufacturing Process has been completed we are also able to offer you a final coating or finish to your product.
Powder Coating and Metal Finishing:
Powder Coating

Painting

Anodised and Plated Materials

Galvanising and Fettling

Polished Finish
For more information or to find out how ML Fabcuts can help you, please contact a member of our staff by phone or email. We look forward to helping you.
Related Products and Services