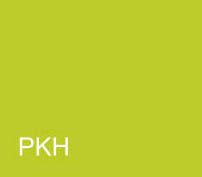 matthew.phillips

pkhcleanshop.co.uk
Phone: 01189 3 [Reveal]

PKH Cleaning & Hygiene Supplies
PKH Cleaning & Hygiene Supplies are a cleaning and janitorial supplies company based in Theale near Reading. Every employee at PKH from the Directors to the delivery drivers play an active role all aspects of the business ensuring that PKH can offer the best possible service for all of our customers. With more than 20 years experience in the cleaning industry and 6 years as a janitorial supplies company PKH understands the importance of great customer service, dedicated account management, quick response and timely deliveries.
Environmental Management
PKH has implemented an Environmental Management System (EMS) that meets the requirements of UKAS accredited ISO 14001:2004, which will support your company in your own EMS, as trading with service providers that pollute the environment is as bad as doing it yourselves. We are committed to the prevention of pollution and absolute compliance with relevant legislation and approved codes of practice.

At all times, we will ensure that all products and materials are commercially viable and do the job to the standard you require. Whilst we recognise the need to conduct cleaning operations in a way that is 'environmentally friendly', but this doesn't just mean using chemicals that are safe for the environment. It means minimising the many other environmental impacts that arise in making and using cleaning products, such as energy consumption and waste disposal.
Value for Money Balance
"PKH are committed to offering all of our customers real value for money"

- PKH work closely with all our suppliers keeping prices as low as possible whilst ensuring the quality of all the products we stock is the best it can be.

- PKH are different from the average janitorial supplies company, with a dedicated account manager, great products, consistent evaluation of our business processes, the ability to offer expert advice and training, we are more than just a janitorial supplier.

- PKH maintains its competitive advantage by giving the best possible quality and value for money. Value for money is the function of price, risk and service shown in Figure 1. Reducing price will invariably impact on risk or quality. PKH will ensure service quality and manage risk at a competitive price.
Online Shop
PKH Cleanshop is the safest, most reliable and easiest to use e-commerce site for cleaning supplies. If you are looking to buy cost effective cleaning supplies, commercial cleaning chemicals, cleaning machines, cleaning chemicals or cleaning trolleys and carts from a company that looks after its customers offering value for money, reliable service, safe online shopping and a huge product range - you are in the right place!

PKH stock brand names like Numatic, Deb, Nilfisk Alto, Kruger, Katrin, Deb, Rubbermaid, Contico, Clover Chemicals, Bio-Ball, Hill Brush and many more...So you can be sure that if you are shopping by brand then PKH will stock it. If you can't find what you are looking for then give PKH a call. We stock over 700 different line items and if PKH do not stock what you are looking for we can still order it in for you.



PKH gives you the option to buy low cost cleaning supplies and janitorial supplies either by card payment or on account. Customers can use debit or credit cards using the HSBC Secure ePayment system, which utilises the latest security initiatives for online payment.
Benefits of Setting an Account up with PKH
There are many benefits to setting an account up with PKH, we work with our customers to ensure that we meet your needs. Paying upfront without any knowledge or advice can sometimes be daunting. By setting up an account

alleviates any worries you may have. With expert advice at the end of the phone, more competitive pricing and 30 day payment terms, there are many benefits to setting an account up. The full list of benefits can be seen below.
Large DISCOUNT on all product ranges, a bespoke price list for your business.

Your own dedicated account manager for free advice, support, information.

Free cleaning schedule service for all kitchen and food prep areas.

30 day payment terms pending a credit check and references.

Access to over 700 different product lines.

Free delivery in the local area.
Shipping And Handling
PKHCleanShop.co.uk has chosen Parcelforce for all deliveries outside of the local area.

Standard delivery is 2 day service at a cost of £5.05 (ex VAT).

In addition to the standard delivery we can offer the following upgrades to meet your needs.

Next day £5.55 (ex VAT)

Next day by 12am £8.75 (ex VAT)

Next day by 10am £9.50(ex VAT)

Next day by 9am £12.10 (ex VAT)

To guarantee Next Day Delivery, PKH must receive your order by midday on the day that you process your order.

When your goods are despatched an email will be sent to the logon mail address provided by you advising your tracking number and how to track your delivery online.

In the unfortunate circumstance you miss your delivery, a card will be left and you can arrange for re-delivery or to pick up your parcel from the local Parcelforce depot.

Free Delivery

Please note that PKHCleanShop.co.uk does not charge for delivery on any item(s) of machinery or orders over £350 ex VAT.

Contact PKH

Quotes, information, help and advice are all free of charge with PKH
So don't hesitate to call for an informal chat about how PKH can support your business.
Industries and Businesses
PKH cleaning and hygiene have a large customer base. Our products support many industries and businesses. Our current customers include the following industries and businesses.
We offer Cleaning Supplies for the following sectors:
E

ducation Sector

Leisure Industry

H

ospitality Industry

Other

Nurseries
Schools Colleges
Universities
Theme Parks
Leisure Centres
Swimming Pools
Bowling Alleys
Ice Rinks
Football Grounds
Hotels
Bed and Breakfasts
Pubs
Restaurants
Offices
Factories
Warehouses
Abattoirs
Car Valeting
www.pkhcleanshop.co.uk
Related Products and Services

5

stars based on

1

customer review
Write a review
By Russell Martin, Mr Russell Group
Russell Martin - Managing Director of Mr Russell Group "I started using PKH Cleaning Supplies as my other local supplier prices seemed raising out of control. There prices are very competetive after looking into other local firms. They have a great range of products very simple to use and explained if needed. They also have ordered me in products which they didn't supply and now always have stock available. There delivery service is fantastic, I have even ordered and had deliverly within hours!! As a busy local firm they really help provide a great service and would highly recommend them."
Was this review useful?


Approvals & Certificates
ISO 14001 Environmental management systems – Requirements with guidance for use
ISO 9001 Quality management systems – Requirements
Key Contacts

Mr Matt Phillips
Sales Manager
Tel: 01189 303055
Email: matthew.phillips

pkhcleanshop.co.uk
Payment Methods
BACS
Cash
Cheque
Direct Debit
MasterCard
Visa
Visa Debit
Opening Hours
Monday
08:30 to 17:30
Tuesday
08:30 to 17:30
Wednesday
08:30 to 17:30
Thursday
08:30 to 17:30
Friday
08:30 to 17:30
Saturday
Closed
Sunday
Closed