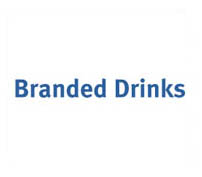 sales

brandedwines.co.uk
Phone: 0845 51 [Reveal]
Personalised Wine Labels
YOU NAME IT: WE DELIVER....
Branding drinks with your own personal label is one of the most effective ways of marketing a company. Whether for corporate gifts, sales incentives, exhibitions, dinners, receptions or other functions, your name will be imprinted uniquely and memorably among clients and all those with a stake in your success.

RES has a decade of experience in the design, production and application of Personalised Wine Labels on wines, champagnes, beers, spirits and soft drinks.

Today's high technology printing techniques ensure high quality reproduction of full-colour pictures and text. To this, RES bring considerable added value through product knowledge and the all-important administration, notably in dealing with the pitfalls of EC and UK legalities. Alongside this, of course, there is presentation, giving access to everything from basic gift bags to exclusive wooden box sets, Chessboard wine boxes, hampers and jute sacks. The list is almost endless and bespoke to every individual order.

The finished product is delivered at cost, wherever you desire in Europe, or worldwide with all local customs duties paid.
Personalised Wine Labels:
We offer a wide selection of thousands of exquisite tasting wine and champagne – What better way to say thank you or I love you than with our personalised wine labels. We can offer labels on well known brands such as Hardy's wine and many more.

We have custom labels for white, red and rose wine., with each one selected for its grape quality from all over the world. Why not ask about our personalised selection of sparkling wine.
Image Showcase (click images to enlarge)
About us:
RES offers unique skills through its connections in the wine, beer & spirits industry. Not only do we bring the latest market knowledge – from international right down to regional level – but we access the most prestigious labels in the business.

Most bottle labelling services will offer you good quality but completely anonymously sourced produce. And we can too if cost is the only criteria. But our experience and purchasing power also gives access to products of international renown.

Call our Client Service Team for more information and sample our capability – from miniature to magnum - whether you need quantity or simply one-off.

You Name It: and We Deliver

For Leisure Event Management Services Click Here
www.brandedwines.co.uk
Related Products and Services