First time here?
Pellentesque habitant morbi tristique senectus et netus et malesuada fames ac turpis egestas. Vestibulum tortor quam, feugiat vitae, ultricies eget, tempor sit amet, ante. Donec eu libero sit amet quam egestas semper.
Businessmagnet Apps
Browse the UK's leading b2b search

engine on the move, store contacts, email suppliers fast and from anywhere in UK
more info
Activity Feed
SIV Fire Protection Ltd
Place pointer

here

to reveal number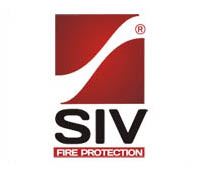 Welcome To SIV Fire Protection
SIV Fire Protection Ltd is an energetic business specialised in installation and maintenance of passive fire protection, Structural Fire Protection, fire stopping and thermal insulation systems. The company is based in Victoria Docks (London), and SIV Fire Protection's staff has over 20 years of combined experience in the passive fire protection trade. The company operates principally in London and the South East.

SIV Fire Protection is highly specialised in delivering prime services to clients, meeting budgets, and exceeding their expectations. In the last years SIV Fire Protection's team has gained a reputable place in the field of passive fire protection and Structural Fire Protection participating in major projects in London and throughout the UK, and making difference with valuable technical expertise and professionalism.
Please Click Play to View Our Company Video
After many years operating in the passive fire protection sector of the construction industry, SIV Fire Protection has gained a vast amount of experience in all types of passive fire protection systems that are in technical use. This enables SIV Fire Protection to deliver to its clients a supreme service from initial consultation to completion of a contract. SIV Fire Protection provides these services to clients in London and across the UK:

1. Structural Fire Protection (Intumescent Coating, Mineral Fibre and Rigid Boards).
2. Fire Stopping (Fire Penetration Seals, Smoke and Acoustic Seals, Intumescent and Silicone
    Sealants, Sealing Movement Joints).
3. Fire and Smoke Curtains.
4. Fire Rated Ductwork.
5. Fire Rated Partitions and Ceilings (Shaft Wall etc)
6. Slab Edge Protection.
7. Thermal Insulation (Soffit Lining).
8. Steel Frame Partitions
Image Showcase (Mouse over images to enlarge)
As a member of RoSPA, SIV Fire Protection complies strictly with the provisions of the Health and Safety legislation to provide and maintain a healthy and safe working environment. It is essential that every worker in the organisation is trained to perform his or her job effectively and safely. In this regard all SIV staff members hold CSCS cards and all SIV specialists are holders of PASMA and IPAF certificates. In recognition that we have registered more than 90% of our workforce under the Construction Skills Certification Scheme (CSCS), we have been accredited with the Certificate of Commitment Platinum Award.

SIV Fire Protection is a FIRAS accredited contractor ensuring strong technical knowledge, top quality and expertise. This enables SIV Fire Protection to issue a Certificate of Conformity (recommended in the Building Regulations - Approved Document Part B) providing a confidence to clients that the passive fire protection or Structural Fire Protection has been properly installed.
Please contact us or visit our website for more info
Products and Services
Payment Type
Select the payment types that you accept below
Payment Terms
Select the payment Terms below
Login to your account to add more information to your advert
Adding more information to your advert is a proven way to increase the enquiries your advert is generating.
You can add or edit all contact information, opening hours, photo's, business description, upload press releases and a whole lot more.
Login below to take full advantage of your advert