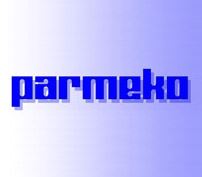 sales

parmeko.co.uk
Phone: 01162 [Reveal]
Fax: 01162 440000
Parmeko
was founded in 1927 and has over time developed into a manufacturer of electro-magnetic devices. We are the very best the designing & manufacturing of Transformers, Solenoids, Wound Components and Holding Magnets.
Our on-off solenoids, proportional solenoids and holding magnets are used in industrial and mobile fluid power applications. Special solenoids can be manufactured for industries such as sub-sea and Mining.
At Parmeko we also manufacture and supply a large range of transformers for aerospace, military, medical, process and commercial applications.
Every product manufactured by Parmeko are designed to fulfil all our customer's demanding and unique requirements. We pride ourselves on the development of strong customer relationships, ensuring both our services and products are guaranteed complete satisfaction.
We are fully accredited to ISO9001:2000 standards.
Solenoids - Hydraulic Applications:
We manufacture a range of on-off and proportional high performance solenoids for the mobile fluid and industrial power markets. Our range includes square and round solenoids both with detachable and integral coils.

Solenoids - Custom Special:


We also produce special solenoids for often hazardous applications such as sub sea and intrinsically safe mining. Interlock Solenoids have hardened pins and are produced for a range of safety critical applications. Our expertise in solenoids ensure that solutions for the most demanding applications can be found.



Solenoids - Open Frame:

Open frame solenoids are small or medium sized and used for a range of different applications. The available construction types are 'D' (or box) frame and 'C' frame. Both types are suitable for AC and DC applications, pull or push operation and base or side mounted. All force levels and power ratings are determined to meet application requirements.


Holding Magnets:

Holding magnets are designed specifically to meet customer requirements. Fixing, size environmental and arrangement protection are all tailored for the specific application, magnets are enclosed in epoxy resin.


Transformers:

We have specialised in the manufacture of transformers for over 60 years ensuring they remain of the highest quality available. Our design capability means that our already huge range of transformers will continue to expand and meet the requirements of all new applications.
Related Products and Services