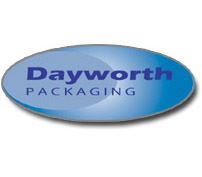 sales

dayworthpackaging.co.uk
Phone: 02920 8 [Reveal]
Fax: 02920 854 861
Supplying the Whole Package
 
Dayworth Packaging supplier of a variety of packaging materials to various industry sectors  including retail, engineering, medical , manufacturing , printing etc.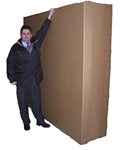 We not only supply the regular consumables such as boxes, tape, stretchwrap, films, bubblewrap, bags, strapping, cases, etc; but also manufacture in house to order, corrugated cases, palletized containers, made to measure specialist export containers.  Our design team can help with problem solving issues such as packaging for protection, for display, for promotion or help with cost cutting and environmental issues.

We are able to operate a sheduled call off system; customers can order in bulk, enjoy a price break and receive a quantity of their order on a regular basis.  For printed materials such as boxes, labels, tapes, bags etc, minimum quantities may apply.
Related Products and Services