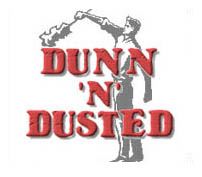 dunnndusted

ntlworld.com
Phone: 01438 [Reveal]
Welcome to my site - Office Cleaning Stevenage

Dunn-n-Dusted cleaning service is a well established company in Stevenage and the surrounding areas, Dunn-n-dusted cleaning services was founded in 2008 by Peter Angel the company Director, We are a family run firm that never sub - contract to any other company, All staff are security checked.

We are a honest - hardworking company with a "can do" attitude to all our clients, Located in Stevenage, Hertfordshire we provide a excellent service for commercial and residential clients.

We have developed a reputation for trust, reliability and the ability to consistently deliver a first class professional service, at an affordable price regardless of your budget, We maintain many commercial and residential customers and have the same philosophy for every single one =only 110% is good enough.

We offer the personal approach, creating a lasting relationship based on commitment to deliver the best possible service at a low low price.

Testimonials

" I can confidently recommend Dunn-n-dusted as reliable suppliers who provide consistently high levels of service"
Sarah Lodge BA Hons - Whittle Jones property management- Yorkshire

"I can highly recommend the trustworthy, honest and efficient services offered by this company"
Lee Cheesman - Company Director - Business Magnet - Stevenage

" During the time Dunn-n-dusted cleaning have been employed by us, they have proved to be honest, hardworking, reliable and trustworthy"
Elaine Allen - Company administrator - Ethicon - Stevenage

"We are extremely pleased with the work done by Dunn-n-dusted - they carry out their work most professionally always to a very high standard, they are highly reliable and punctual, I will strongly recommend them to any business that may require a cleaning company"
Ramzi Saab - company director - Lavender Medical - Stevenage

"As trusted Key holders and given their flexibility in working outside normal office hours, I am happy to confirm that we are delighted with their attention to detail and their proactive approach to all aspects of out requirements"
Tony Milford - Company Director - VCI Computing - Stevenage

"The cleaning is always carried out to a high standard and is also reasonably priced, Our company has always been very happy with the service provided and would have no hesitation in them carrying out work whilst our offices are unattended"
Devi Kroll - Office Administrator - AeroDec Ltd - Stevenage

Contact us now
Related Products and Services

5

stars based on

5

customer reviews
Write a review
By Sarah Lodge, Whittle Jones Yorkshire
I confirm that we have employed Dunn-n-dusted, during this time they have provided Whittle jones Ltd with an excellent level of service through cleaning of individual units and common area's at a Stevenage complex, I can confidently recommend Dunn-n-dusted as reliable suppliers of cleaning
Was this review useful?


By Elaine Allen, Eahucon Limited
"Peter has been conducting weekly cleaning for usnow for around a year, during this time he has proved to be honest, hard working, reliable and trustworthy We have always found him to be polite and considerate whilst cleaning which is important to us as the cleaning takes place during office hours, We have no hesitation in recommending the company, "
Was this review useful?


By Naeem - ul - Hassan, Lavender Medical Ltd
"It is now over a year since Peter and Dunn-n-dusted started their contract with lavender medical Ltd, We are extremely pleased with his work, he carries out his work most professionally and his work is always of a very high standard, he is highly reliable and puncual, i will strongly recommend him to any business that may require his companies services"
Was this review useful?


By Devi Kroll, Aerodec
" Dunn-n-dusted have been contracted to clean our offices since September 2008,during this time we have found that they are reliable, trustworthy and punctual. The cleaning is always carried out to a high standard and is also reasonably priced, Our company has always been happy with the service provided and wouls have no hesitation in them carrying out work whilst our offices are unattended, - we would highly recommend them"
Was this review useful?


By Lee Cheesman, Businessmagnet Ltd
Dunn n Dusted have been a pleasure to use, fantastic service, great prices. We are completely happy. Highly recommended company.
Was this review useful?


Key Contacts

Mr peter angel
company owner
Tel: 441438223593
Email: dunnndusted

ntlworld.com

Mr peter angel
company owner
Tel: 441438223593
Email: dunnndusted

ntlworld.com
Opening Hours
| | | |
| --- | --- | --- |
| Monday | 06:00 to 00:00 | |
| Tuesday | 06:00 to 00:00 | |
| Wednesday | 06:00 to 00:00 | |
| Thursday | 06:00 to 00:00 | |
| Friday | 06:00 to 00:00 | |
| Saturday | 06:00 to 00:00 | |
| Sunday | 06:00 to 00:00 | |