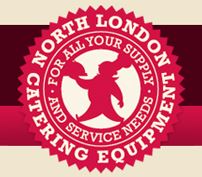 info

nlce.co.uk
Phone: 020 836 [Reveal]
Fax: 020 8361 4533

Welcome to North London Catering Equipment
We are a family owned company based in north Finchley specialised in the supplying commercial catering equipment. From local authorities and restaurant chains to the smaller restaurants and cafés our customers have a wide range .

Open to both trade and public our showroom has an extensive range of equipment on display.

Our fleet of fully trained service engineers are here to provide the necessary back-up the professional caterer requires, and stock spare parts for most major manufacturers.


Here are the some of the areas we deal in:

Utensils
Cooking Equipment
Refrigeration
Food Preparation
Heating & Holding
Beverage Equipment
Dish & Glass Washing
 
Visit our website for more equipment we can supply for you
Related Products and Services