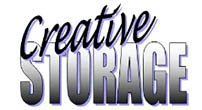 sales

creativestorage.co.uk
Phone: 0800 07 [Reveal]
Fax: 01884 821325
Who are we?
Creative Storage Ltd is a family run organisation. The Company ethos is "C

ustomer
Satisfaction is Paramount" and we pride ourselves on the service we offer to our clients. We are Mezzanine Flooring Specialists and have 3 fully equipped, vastly experienced teams of professional installation engineers who are always ready to offer advice if required and will complete any project with minimum disruption to you. All our installations whether for Mezzanine
Floors, Pallet Racking or a complete Turnkey Project are carried out to the
highest standard by our SEIRS and CSCS trained teams of engineers.


What we do?
Creative Storage are Mezzanine Flooring Specialists but also specialize in the installations of Pallet Racking, Shelving, Suspended Ceilings and Office Partitioning to name a few.

Mezzanine Floors


Mezzanine Floors can be custom designed to suit your application with components pre-fabricated by our specialist Mezzanine Flooring team to ensure minimum disruption during installation. Whether it be Single Tier, Multi Tier, for Office or Retail use, mezzanine flooring is ideal for providing additional space for warehousing, storage, offices, cafeterias, locker rooms or many more! The introduction of a mezzanine floor can double your working space without any impact on business rates.

Pallet Racking
We cater for every type of Pallet Racking. Drive In / Drive Through Racking is suitable for seasonal goods with low stock rotation or for cold

and chilled storage and bulk storage applications. Push Back Racking offers good occupancy rates within a high-density system and can store a variety of pallet types together. Pallets are stored on sloping rollers, supported on pallet racking. Wide Aisle Standard Racking is ideal for storing all palletised and non-palletised loads. The wide aisles allow full access for fork lift trucks. It also allows 100% access to individual pallets. The fully adjustable beam levels suit varying pallet heights.

Partitioning and Ceiling Solutions
Ovation Partition System is a state-of-the-art partition system which offers designers and installers the vertical solution for the ne

w millennium. This system has been designed to suit many different environments. It is stylish and modern with choices of either recessed or flush skirting. The system comes in an almost unlimited choice of RAL or BS coloured finishes to compliment your interior.

Catalogue Products
We also offer over 15,000 products such as Materials Handling, Storage Cabinets, Workshop Equipment, Health and Safety Signs, Bicycle Racks, Smoking Shelters, Lockers, PPE and 1st Aid Kits. If you are interested in receiving one of our catalogues please contact us by phone, email or the website.

How to contact us?
We offer Free no obligation quotes. Please do not hesitate to contact one of our friendly sales team either by phone, email or via the website if you have any questions or queries regarding any project large or small.
Related Products and Services