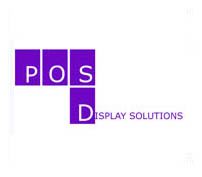 lewis

posdisplaysuk.co.uk
Phone: 0116 2 [Reveal]
Fax: 0116 2813285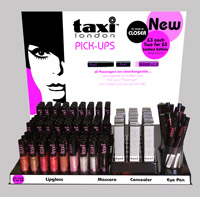 We design and manufacture Point of sale (pos) Displays and merchandising units.

We create design concepts which are specific to clients merchandising needs.

We develop point of sale display ideas into working prototypes, which can be used for presentation and instore trials.

We source and supply all types of Point of Sale Displays and merchandising both in the UK and overseas.

Our production capabilities include;



Bespoke wooden display units

Small wooden displays could hold gloves, sunglasses, pens and stationary, cosmetics or small gift books and more. Medium wooden units to hold baby shoes , gifts, posters, sports equipment and more. Large stands for kitchenware, garden and household tools, baby wear, sunglasses, hats, exhibition stands



Fabricated metal display stands

Fabricated steel display stands can be produced in sheet or wire and are a cost effective way of displaying your products. Available in a range of colours and sizes. Metal display stands are durable and can e suitable for outdoor displays

Fabricated plastic display stands

Acrylic, Perspex and high impact polystyrene can be used to manufacture display stands.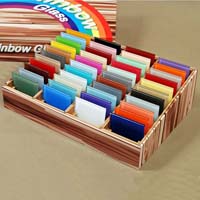 Cardboard floor standing units and counter top displays, all cardboard engineering

Large floor standing units (fsdu's) ,counter top units in card for promoting your products which could include soft toys, brochure or catalogue dispensers, food stuffs, gardening cosmetics and toiletries, dump bins and pallet wraps.



Injection moulded trays and Displays

To fit onto floor standing spinning units or as displays to hold your product.

Injection moulded displays are suitable for mass production. Injection mould tooling is suitable for production runs of up to 30,000 and more

Vacuum Forming pos

Promotional counter displays produced in vacuum formed styrene. Available in many colours to suit your products.

Assembly packing and delivery

All of our display stands are assembled to high quality standards in our UK manufacturing plants. Dedicated deliveries are available.

We offer project consultation and management, consumer behaviour studies, and in store trials

Mellen Display offers 25 years experience in design, development and manufacture of point of sale (pos) display and merchandising.

We have experience working both as a client and as a supplier, ensuring a greater understanding of client needs.

Mellen Display are a small business which cares about and values its customers. Mellen Display is competitively priced due to our low overheads and excellent trade partners.

We at Mellen Display love and care about what we do, we always aim to meet the highest standards.

Display is your 'silent salesman'............... make sure it's working for you

Wooden displays , metal display units, plastic point of sale displays, cardboard displays, acrylic fabrication, injection moulding, printed point of sale, assembly and packing, retail project consultation, retail project management, consumer behaviour studies, gardening gloves displays, gardening tools pos, exhibition stands, help and advice on design, point of sale solutions, full service portfolio, professional display advice, bespoke display designs, bring your product to life, higher sales, improved merchandising and sales performance, display units for pens, card board display floor standing units for catalogues, plant feed stands, soft toy displays ,mobile phone displays, vacuum formings for cosmetics. Optical displays, sunglasses displays.
Related Products and Services