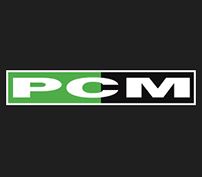 sales

pcm-uk.com
Phone: 01926 8 [Reveal]
Fax: 01926 864 888
Procter & Chester (Measurements) Ltd (PCM) specialise in design and manufacture of a wide variety of load cells including, compression load cells, tension load cells, bending beam load cells, double shear beam load cells, load pins, load shackle pins, etc.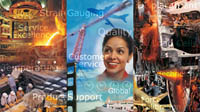 PCM also supply a custom load cell service. This allows the customer to have a design that suits their specific application. The service allows for one off or multiple quantities.

To compliment our load cell range, we offer a vast selection of instrumentation and amplifiers which are usually readily available.

With our ability to produce load cells in house, PCM also offer a strain gauge installation service. We have experience in all aspects of strain gauge bonding, including: standard volume installation, high temperature strain gauging, cryogenic strain gauging, fatigue and static, composite and plastic installations. To compliment this service, we also offer static and data logger instrumentation hire. Installations can be carried out both in house and on site.

PCM work to high standards and all the above services are covered under ISO 9001:2008 approval.

With over 25 years experience in majority of industries our capabilities include:

• Standard load cells and instrumentation. There is a huge selection of load cells available. Capacities range for 400grm to 1000Te in different designs. Some load cell designs you will recognise as standard common units, but there are also some unique load cells that have unusual features, dimensions or instrumentation incorporated within them. Like the load cell range, we have a large selection of indicators and amplifiers. If you do not find what you require on our website, please contact sales or technical and they talk you through the options.

• Custom design load cells, one off or multiple quantities. We pride ourselves on sometimes achieving the impossible. With our vast experience in unique load cell designs and strain gauge applications, we rarely fail to deliver. However, sometimes you can push physics too far! If you only require a single load cell, this is not a problem. PCM will deliver quickly and economically.

• Load pins and shackle load pins. Load pins and shackle pins are commonly used in lifting or crane applications. All load pins are produced to order. Every project will issued with an outline drawing that will require customer approval prior to manufacture. This ensures you know what you are getting and that it fits!

• Repair service of load cells and instrumentation. In most cases, PCM can repair a damaged load cell. However, if the load cell element has yielded / become bent, it is beyond repair.

• In house force calibration service. Load Cells and or instrumentation should be re-calibrated on a regular basis. The frequency is dependent on the customer's own quality system. The most common frequency is every 12 months, but can be extended to 24 months if not used very often. Our website shows a list of machines that we have on site. PCM offer a traceable service.

• Hire of load cells and instrumentation. If the application requires the use of a load cell for a short period of time, hire it instead. Our service is efficient and we will calibrate the indicator to the units and resolution that you require.

• Strain gauge installation service, both in house and on site. PCM have been strain gauging free issue items, vehicles, buildings, bridges, boats, etc, since we were established in 1983. We are completely independent and use only the most ideal consumables for a project. Our experience ranges from cryogenic (-269 DegC) to high temperature (+800DegC), static to fatigue, specialist metals to glass, composite and plastics. Each installation is supplied with a Strain Gauge Installation Sheet for traceability. This document includes strain gauge data, strain gauge readings and photographs.

All this data is documented in PCM's technical filing system for future projects. This information will aid future projects for continuous improvements in strain gauging and load cell manufacture. This in turn, leads to a quality product that remains reliable, economic to produce and delivered within an agreed timescale – all based on experience!


Product and Services:
Compression Load Cells

Tension Load Cells

Tension & Compression Load Cells

Bending Load Cells

Single Point Load Cells

Single & Double Shear Beam Load Cells

Load Shackle Pins

Load Pins

Bespoke Load Cells

Load Cell Repair Service

Calibration Load Cell & Instrumentation Service

Load Cell Hire Service

Strain Gauge Installation Service – All types.
Please visit our website to find out more about what we have to offer
Related Products and Services