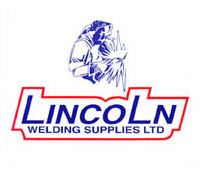 dave

lincolnwelding.co.uk
Phone: 0114 24 [Reveal]
Fax: 0114 2423005
Lincoln Welding Supplies Ltd - Welding Supplies / Lincoln Electric
Welcome to Lincoln Welding Supplies Ltd we have been based in Sheffield for some 12 years and are Star Distributors of Lincoln Electric welding products, working together with Lincoln Electric to provide a total welding solution, making us able to offer a one stop shop.
We also distribute throughout the UK for other major manufacturers and wholesalers such as, KEMPPI for welding machines, MUREX AND ESAB for all machines and welding equipment, HYPERTHERM for plasma cutting machines, WELDING ALLOYS for cored wires, THERMADYNE for welding machines, ARCAIR for gouging torches and carbons, TWECO for torches and spares, JACKSON PRODUCTS for welding helmets and curtains, MOSA for welder generators and also agents for AIR PRODUCTS GASES delivering throughout the UK.
.
We offer a wide range of Welding Equipment from some of the best manufacturers in the field. To view the full range of Welding Equipment we offer please visit our website now, If you do not find the manufacturer you are looking for please contact us.
.
Lincoln welding supplies offer a full range of Fluxes, Welding Electrodes & Wires from all of the major manufacturers, we keep these consumables in stock and readily available for you to purchase. Visit our website to view our Consumables range.
.
Our range of Gas Cutting equipment is extensive stocking what we believe to be some of the best manufactures including Hi.Io, Murex, Weldsparks & Air Products but to name a few. Our full range of Gas Cutting equipment is viewable on our website.

We offer many more products and services, please visit
our website now to view the rest

Contact us via phone or email with any questions
Related Products and Services