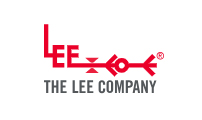 sales

leeproducts.co.uk
Phone: 01753 8 [Reveal]
Fax: 01753 889 588
Welcome to Lee Products Ltd
Welcome to Lee Products, our company was founded in USA in 1948 and has pioneered the development of miniature, precision fluid control components for; aerospace, machine tools, ink jet printing, down hole tool, scientific and medical instrumentation.
Lee Products is at the forefront of fluid flow technology, it is our unique capabilities in engineering and miniaturisation expertise that keep the company there.
Quality Assurance is of the highest order at Lee Products, we were one of the first aerospace companies in USA to achieve accreditation to AS9000, in the UK we achieved ISO9002 accreditation in 1992, ISO9001:2000 in 2003 and ISO9001:2008 in 2010.

Below are some of the products we have to offer:
Electro-Fluidic Systems
Lee Interface Fluidic (LIF) solenoid valves set the new standard in low power consumption and miniaturisation, it was designed in the 1960's to meet the demands for reliability and superior performance, due to the success of our valves, evolution was prompted, now you can build your own complete fluid handling systems using the worlds best components from Lee Products;
Solenoid Valves (non inert) 2-way and three way

Solenoid Valves for aggressive chemicals

Solenoid Valves for large character, high speed ink-jet printing

Custom Manifolds

Pumps, Fixed & Variable Displacement

Piezo Valves and Static Mixers

Other Products...
Industrial Microhydraulics (Click Here to visit our website)
Our Industrial Microhydraulics Division (IMH Division) was founded in 1991, over the years we have developed the division, we now have the capabilities to produce these products using similar techniques to our Lee Plugs, Restrictors, Valves and Safety Screens, these have all logged millions of flight hours in aerospace applications.
We are able to produce IMH products in very high quantities with the same reliability and consistent performance. Below are some of the products we can offer:
Betaplugs

Shuttle Valves

Check Valves

Safety Screens

Restrictors

We offer many more products, to view our full range please visit our website now, you will find detailed information on everything we have to offer.
Please contact us via phone or email with any questions
Related Products and Services

0

stars based on

0

customer reviews
Write a review
Approvals & Certificates
ISO 9001 Quality management systems – Requirements
Payment Methods
BACS
Cheque
Opening Hours
Monday
08:30 to 17:00
Tuesday
08:30 to 17:00
Wednesday
08:30 to 17:00
Thursday
08:30 to 17:00
Friday
08:30 to 17:00
Saturday
Closed
Sunday
Closed