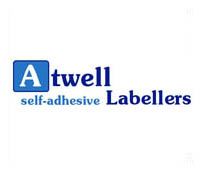 sales

atwell-labellers.co.uk
Phone: 01444 2 [Reveal]
Fax: 01444 246 609
Welcome to Atwell Self-Adhesive Labellers

Atwell Self-Adhesive Labellers is one of the UK's leading manufactures and suppliers of self-adhesive labelling machines / systems, print & apply labellers, linerless labelling solutions, printed labels, plain labels, RFID labels & in-line coding solutions.

With over 22 years experience in the industry, in-house design team, experienced sales team, trained service engineers and fully stocked stores we are confident that we can support your business, solving your labels and labelling requirements with our tailor made solutions.

Our labelling machines are typically found in the food, drink, cosmetic, horticultural & pharmaceutical industries, however all our machines are flexible in their design which enables us to supply bespoke labelling machines for labelling almost any kind of product imaginable both in the UK and globally.

Our systems are installed by our fully trained engineers with on-site training and after sales support and maintenance as required.
 
Promotion & flash Labellers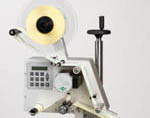 We offer a range of easy to use IP55 programmable stepper driven label heads which have been designed for use in all semi dry environments. These label heads can be supplied in left hand and right hand versions and are capable of applying a label from 10mm wide to 250mm wide. The built in touch panel means that the label heads are extremely portable and ideal for applying promotional or flash labels to a variety of product, or being integrated into any standard labelling machine.
 
High Speed Labellers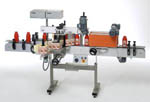 Our high speed range of IP55 & IP65 label heads are capable of applying labels from 10mm wide to 250mm wide at speeds of over 100 meters per minute. This style of label head is extremely flexible and is often incorporated into our standard labelling machines such as our Wrapround, Tri-Roller, Top & Bottom, Front & Back, "C" Labellers & Carton Feeders plus being used for many single head operations.
 
Cross Web Package & Film Labellers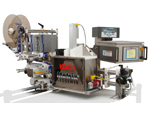 We are proud to be able to supply the full range of "Koch" cross web Package & Film labelling systems, including the market leading "Matrix" cross web labellers. These labelling systems are IP65 and have been designed to label at high speeds and with extreme accuracy directly to the film or the sealed package on any automatic tray sealer or thermo-former, such as Multivac, Ulma, Pro-seal, Collomatic, Meca, VC99. Due to its unique design and flexibility the systems have also been used for bespoke in-tray applications.
 
Print & Apply Labelling Systems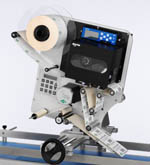 As well as being able to retro-fit any after market printer to our standard label heads we also offer our own "Series 3000" print & apply label head. These systems incorporate a built in thermal transfer print engine capable of printing directly onto any paper or plastic label. Typically capable of printing labels with a standard 205dpi or 305dpi print head the systems are used for carton labelling, ingredient labelling and where information changes on a regular basis. As well as in-line print & apply systems we also offer a full range of desktop thermal transfer printers from Sato, Zebra, Intermec & Tec.
Plain, Printed & RFID Labels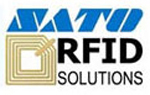 We work very closely with a number of UK label printers and purchase many millions of blank & printed labels every month for our customers, the savings that we generate are then passed on to our customers, with access to many standard cutters for a variety of label shapes & sizes. We are also a UK partner with "Sato UK" one of the worlds leading suppliers of RFID labels & RFID solutions.
 
Linerless Labelling Systems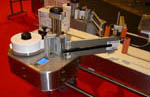 Atwell's latest "Linerless" print & apply label application system/s, have been designed to provide an environmentally friendly alternative to standard self-adhesive labelling systems, with the following advantages:-
Zero wastage of label paper

No backing paper & ribbons to dispose of at landfill sites.

60% more labels on a reel so increased line efficiencies.

Up to a 30% material saving compared to standard print & apply labels

Increased Print Head life

Reduced changeovers

Reduced label inventory

As well as being used as direct replacements for existing print & apply carton labelling systems or pallet labellers Atwell's have also developed the production process and application of a pre-printed "linerless" labels being able to print up to 10 colours plus one on the reverse making the possible uses endless.
For Further information contact 01444 239970
Related Products and Services