Ultimately Superior...
Than all of our competitors. A bold statement, but true - the trusted Businessmagnet directory has been totally re-developed with 100's of new features to help you connect with new clients or suppliers faster than ever.
Businessmagnet Apps
Browse the UK's ultimate B2B directory

on the move, store contacts, email suppliers quickly, all from any device with an internet connection
more info
Activity Feed
300 Recycling Ltd
Place pointer

here

to reveal number
Welcome to 300 Recycling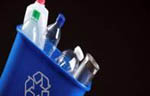 300 Recycling Ltd are the global market recycler of all aspects of printer consumables, Coat Hanger Recycling and Toll Shredding, this includes toner cartridges, laser cartridges and ink jet cartridges and includes cartridges from photocopiers and fax machines. We recycle either the consumable for example the toner cartridge or toner bottle in full or the constituent parts such as the actual toner powder.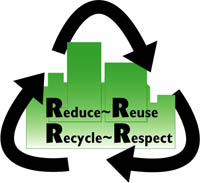 We are one of the very few companies who offer a recycling service for toner bottles and worn fuser units. Currently around 95% of this material ends up in landfill. 300 Recycling Ltd fundamental ethos's are to work with committed partners -both individuals and companies- to reduce the environmental impact of these materials.

Our services include: recycling toner cartridges, recycling toner bottles, recycling toner powder and recycling printer fusers.

PRINTER CARTRIDGES


Recycling printer cartridges units can be broken down into 2 very distinct categories. Cartridges which can be reused and ones that cannot. If your printer cartridges can be reused by refilling then this is your FIRST and BEST option. We will happily recommend remanufacturing companies (we have companies for most countries and states) who will be able to assist and in most cases pay you for your empty cartridges and waste cartridges. This is a very effective disposal route for cartridges.

However many printer cartridges cannot re refilled or are less popular brands or for old types of printers or simply damaged. As you would then expect these cartridges have no value and are unwanted by these reuse companies.

Fortunately 300 Recycling can recycle all printer cartridges but regrettably this service incurs a small charge but is a excellent non landfill environmental option.

This service is available to individuals, businesses, electrical equipment recyclers and empty cartridge collectors BEWARE if your current collection is free for ALL your cartridges please ask what happens to the broken or unwanted cartridges as many collectors ship these cartridges to third world countries to be stripped for the metals by children.

Whilst this is NOT illegal it is something that 300 Recycling would like to highlight as all our cartridge processing is in the UK and Europe.

We can recycle all brands of cartridges regardless of condition including well known brands such as:
| | | |
| --- | --- | --- |
| Hewlett Packard | Canon | Kodak |
| Brother | Kyocera | Lexmark |
| Epson | Sharp | Rioch |
| Samsung | Dell | |

But we can also recycle specialist brands such as:
| | | |
| --- | --- | --- |
| AFIC | Jettec | Xerox |
| Xinia | Cartridge World | Green Cartridges |
| Lasertech | Phillips | |
TONER BOTTLES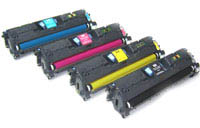 We are probably one of the very few processors of waste toner bottles and empty toner bottles. Our specially equipped recycling plant can offer a true environmentally solution for this waste stream. All types of toner bottles are accepted and fully recycled.

This service is available to individuals, businesses, electrical equipment recyclers and empty cartridge collectors

TONER POWDER


Our acknowledged expertise in this field takes our team of experts to Europe, USA, Australia and China working closely with toner manufacturers and bulk collectors.

Toner powder can be of two different types' single stream or mixed stream. We are experienced in reprocessing either type of material and offer a bespoke service for this material.

PRINTER FUSERS

This integral part of the printing process is regularly replaced but invariably land filled in general waste streams. These units can be recycled and 300 Recycling Ltd offers a full recycling service for these units regardless if they are damaged or not.

This service is available to individuals, businesses, electrical equipment recyclers and empty cartridge collectors
COAT HANGER RECYCLING
We shred and granulate a huge amount of plastic coat hangers:- This is a process we carryout for a number of High Street Stores, but is open to all.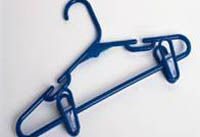 We have the necessary equipment and processes to recycle coat hangers in significant volumes of around 1000 metric tonnes per month or any other plastic materials, one of the main benefits we can offer is our state of the art facility can take plastics which are mixed with metals. Our whole system is mechanical and we can process any type of coat hangers including broken or damaged hangers. Both large and small quantities are always welcome.

We are very proud to say "90% of everything we process is sold and used in the UK" and not sent to third world countries.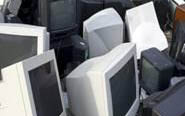 TOLL SHREDDING
In our main operating site we operate the latest granulators and shredders and have substantial metal/plastic separation processes. Our services can be used for a variety of recycling purposes with our expertise being metals, plastics and rubber.
Visit our website for more information on all of our Products and Services
Products and Services
Payment Type
These are the payment types we accept
Payment Terms
Our payment terms