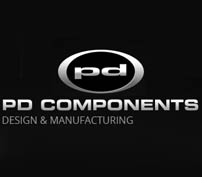 enquiries

pdcomponents.co.uk
Phone: 01782 8 [Reveal]
Fax: 01782 817 851
Welcome to PD Components Ltd - Injection Moulders UK
PD Components are leading Injection Moulders UK, we are a new business consolidated from two long established companies covering component sourcing offering and supply and product design and engineering services.

We provide sourcing and manufacture of bespoke components and sub-assembly, including electronics manufacture in any volume at competitive prices. We have worked with many companies, some well known names over the years.

Our design services specialise in industrial product design - right down to component level, encompassing physical engineering design and including electronic and software design, ergonomics and human interfaces. We provide prototypes in very short lead times, graphic design for marketing media/packaging and web design.

The design business formerly Production Designs Ltd has over 22 years of design activities and the component supply business PD Components has been very successful since its launch in 2003.
Image Showcase (mouse over images to enlarge)
We are a business with a difference having a specific design focus incorporating skills in production engineering.

This is a rare combination to normal design house policy and few actually take on manufacturing.

We design for manufacture for low to high volume production across most market sectors. We recognise consumer products need that additional wow factor for maximum impact while minimising production costs.

First impressions are important and curiosity is what entices a person to closer inspection. A crisp clean design will pull attention while the technical features confirm what is expected.

Our clients usually come to us with a concept – and sometimes a few problems. It might be a new product for which they need a design that will perform well, look great, and won't shatter the manufacturing budget.

Our job at this stage is to assess the practicality of the client's expectations. We rarely have to say, "Sorry, it can't be done", but we may well come up with a better way of achieving the required result.

At the end of the brainstorming session, we'll each have a clear picture of the way forward.

The vital component is the vision and experience of the designer – and that's what makes the finished product something special.

We use advanced 3D computer modelling and visualisation to get an early result. Then our next step is detailed engineering to reduce risk and cost and maximise on ease of manufacture and cosmetic content. We are customer focussed and it is equally important to us that prospective users and those who manufacture the parts provide feedback on our designs prior to manufacture.

We can supply a working prototype from various processes such as SLA, SLS, CNC etc with very fast turn around and at reasonable cost.

We include graphic and web design for media, advertising, packaging and technical publications.

Our pricing policy has been to give a great value for money service but matched to give the best possible results without incurring huge costs. We don't believe in hidden extras as some businesses do. Our service includes everything needed for manufacture - without additional charges.

... and there is more!!
Manufacture (Injection Moulders UK)
Where our business is possibly unique is that we also manufacture our designs. With many design projects, the smaller businesses find the cost of tooling and supply of bespoke components carry a too high a burden on their financial resources, resulting in many projects failing to reach production.

Our skills and experience address this niche market. We undertake & manage production, logistics and maintain quality - for the life of the product. We will also accept designs from others for manufacture and we check these for accuracy and risk prior to acceptance. Occasionally, businesses provide designs which carry expense or high risk. Our experience filters out these dangers giving our client a chance to correct them before committing to manufacture.

We deal direct with many factories across the UK and EU but mostly in Asia, predominantly Taiwan and China and have excellent relations with them. Our expertise lies in design for manufacture to suit the selected suppliers and in maintaining accurate communications between us.

We started our overseas production in Taiwan - renowned for its low cost production and found their expertise particularly in tool-making and moulding very impressive. We found many factories possessing the right skills and attitude to quality with highly competitive pricing and together we provide an exceptional service. Most carry ISO9001 2000 approvals.

We switched our business model to use Taiwan as a supply source and this has been highly successful ever since. We provide technically superior products at fractional cost, ensuring our UK clients make substantial savings. We also source component manufacture across the UK and EU where appropriate.

We went on to supply many more companies with both design and supply combinations and are possibly unique in the UK for this service. Customers from the USA, Europe and the UK have been supplied.

Over the years, we have built our experience in design for Asia production, improving in low risk simplified design, communications and trading experience. In 2009, we expanded the manufacturing base to mainland China and we now have an extensive database of quality suppliers across most manufacturing disciplines and processes. We can manage projects and production from a few hundred pieces to over 1m pieces p.a.

You might have a resource problem or a "tricky something" needing a fresh approach.


You might need a new product designing or something special adding to your existing design.


Perhaps a machine or process that needs engineering.

You might have completed the design phase and just need a supplier.
Or one that takes on the whole project and delivers anywhere in the world.

This is where we can help.

You can find more on our web site www.pdcomponents.co.uk which have examples of work and case studies, but if you have any questions, why not email us or give us a call, we would love to hear from you.

Mechanical, electro-mechanical, electronic/software design for components and systems intended for general industrial, consumer, leisure, telecomms, automotive, aerospace, medical and military markets.

Supply from UK, Germany, Italy, Malaysia, Taiwan, China, Korea, Japan
Welcome to PD Components Ltd
Related Products and Services