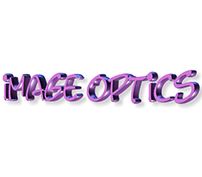 sales

image-optics.fsnet.co.uk
Phone: 01268 [Reveal]
Fax: 01268 590445
Image Optics

At image optics we specialise in the manufacture and supply of Optical Filters, Lenses, Windows, Prisms etc. We are also able to manufacture specialised custom optical components to meet your specifications. With over 35 years experience in this department all of our products are manufactured to the very highest standard making Image Optics a name you can trust.
Products Offered by Image Optics:
Lenses
NIR Bandpass Filters
Windows
Cells / Cuvettes
Gelatin Filters
VIS Bandpass Filters
Dichoric Filters
Microscopic Cover Glass
Signalling Filters
UV Bandpass Filters
Mirrors
Prisms
Telescope Mirrors
Filters
Coatings
Photographic Filters
Fibre Optic Light Guide
Cold Mirrors
If you require a product that is not listed above, please feel free to contact us via phone or email.
Materials:
The below materials can be used in the manufacture of components such as Optical Filters, Lenses, Prisms, Optical Mirrors, Optical Windows, Beamsplitters.
| | | |
| --- | --- | --- |
| Sapphire | Germanium | Gelatin Filters |
| Optical Glass (BK7) | Lithium Fluoride (LiF) | UV Fused Silica |
| LiNb03 | Coloured Filter Glass | Baruim Fluoride (BaF2) |
| Lead Glasses | Calcium Fluoride (Caf2) | Calcium Aluminate |
| Zinc Selenide (ZnSe) | KBr | Silicon |
| Magnesium Fluoride (MgF2) | Borosilicate (Borofloat) | Quartz |
| IR Quartz | Crown Glass | Flint Glasses |
For Amateur Astronomers we offer the UK's Premier Telescope Mirror re-aluminising service.
Related Products and Services