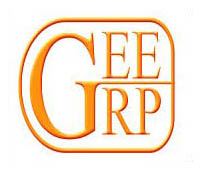 sales

gee-grpfibreglassing.co.uk
Phone: 01255 5 [Reveal]
Fax: 01255 504 798

At Gee-Grp Fibreglassing we have a wealth of experience within the fibreglass reinforced plastic industry. From product manufacture at our industrial premises in Essex, to on-site lining applications through out the UK, we have the necessary personnel with the drive and determination to stay on top of our customers requirements.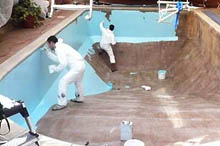 Over the years our on-site lining team have taken on hundreds of projects from re-furbishing tanks at London Zoo to large council run swimming pools in need of a new lease of life. Our linings are tailored to the application requirement and have been used on everything from private domestic roofing to large industrial scale spill containment projects, van linings, valley guttering, wall linings, planters and water features.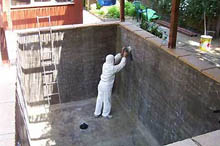 We specialise in the application of Koi pond linings to pre-formed pond structures and over the years hundreds of private pond owners have benefited from a Gee-Grp Fibreglassing lining system. In house our team have taken on design and development projects of new products and also the taking in of provided moulds to help companies meet a high supply demand. Whatever your needs from fibreglass reinforced plastic, contact us and our project manager will be happy to discuss your requirements.
Related Products and Services