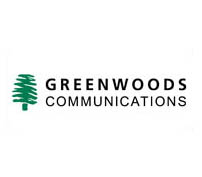 sales

greenwoodscomms.com
Phone: 01675 4 [Reveal]
Fax: 01675 464 211
Welcome to Greenwoods Communications Ltd
Greenwoods Communications has established itself over the past decade, as a leading supplier of materials for communications networks. Close working relationships with manufacturers have been developed and as a result, Greenwoods provide over 20,000 products, including: RF coaxial connectors and cable, twisted pair cable, DDF systems, communication racks and cabinets (19" racks and ETSI cabinets), fibre optics, structured cabling and test and measurement equipment.

The company also supplies the major OEMs, network operators and mobile operators with a complete range of modular services. This includes the outsourcing of procurement and logistics, custom design, manufacture, network installation and commissioning. We work in partnership with leading industry names to deliver end-to-end business solutions.




Our central UK location means that we are able to provide an efficient and effective response to many of the nation's major companies and institutions. This ability to deliver global capability and support on a local basis brings added value and quality of service to our clients.

Greenwoods' main market is the UK. However, business continues to grow across Europe, the US, the Middle East and in the Far East. A large part of this is due to the company's increasing range of multi-vendor operational services, designed to meet the changing needs of our customers with the highest quality work. Installation services cover a wide range of applications based around network operators' switch and POP (Point-of-Presence) sites.
Products
Greenwoods product portfolio has been built up over the years by the demands from our customers, all products are sourced from quality manufacturers around the world, great effort is taken to ensure that the products are to the highest standard (necessary to supply to customers like BT and the Rail Network), while still maintaining a competitive cost.
Cabinets, Panels & Accessories
Greenwoods Communications has grown in reputation as both a bespoke manufacturer and distributor of racks and frames for the data and telecommunications industries. Our in-house rack manufacturing facility has the capabilities to build custom-made products to meet the highest quality and safety standards.
We offer a variety of cabinets, panels and accessories fabricated by the manufacturing arm of the Greenwoods Group, Telfab as well as other leading brands. This range includes; 19" Telecoms Cabinets, Server Cabinets, ETSI Racks, Cabins & Base Stations, Digital Distribution Frames, Enclosures, Optical Distribution Frames, Patch Panels, Streetside Cabinets and Trackside Cabinets.

Cable
We offer a vast range of cable ideal for use in a variety of applications and installations. This range features cable from leading manufacturers such as Belden, and includes; External Cable, Fibre Cable, General Wire & Braiding, Industrial Wire & Cable, Power Cable, RF Coaxial Cable and Twisted Pair Cable.


Connectors
Greenwoods Communications has over 10 years of experience in supplying a wide range of connectors to the communications industry. Due to our large range of stock and the ability to meet changing demands, Greenwoods has continued to be the first port of call for a number of carriers and OEMs.

Product quality is of primary importance to Greenwoods, which is why each connector is sourced from some of the industry's leading manufacturers such as ITT, Amphenol, Interface Components and Senko.

We offer a large collection of connectors perfect for use on a wide variety of installations including data, power, fibre and coaxial cable types. This range features connectors and accessories including; Data Connectors, D-Type Connectors, Fibre Adaptors, Fibre Connectors, Multipole Connectors, Power Connectors, RF Coaxial Adaptors and RF Coaxial Connectors.

Consumables
Commonly used network consumable products are often of great importance in a working environment. Whether it is insulation tape, cable, general adhesive or nuts and bolts, all are essential to an engineer's working day and if forgotten, can result in 'downtime'.

We offer a range of various consumable products for the telecoms industry, including; Adhesives, Batteries & Chargers, Fixings, Glue, Installation Materials, Lubricants & Oil, Nuts & Bolts, Paint, Sealants, Tape, Printers, Labels and Low Voltage Equipment.

Patchcords & Assemblies
We manufacture a large range of patchcords in-house. This range includes; Alarm Cables, Coaxial Assemblies, Fibre Patchcords, Twisted Pair Patchcords, Earth Trees, Power Leads and Computer Assemblies.

FTTH (Fibre-To-The-Home) & FTTK (Fibre-To-The-Kerb)
As increased bandwidth and network speed is becoming more important, Greenwoods involvement in FTTH/FTTK projects are expanding. Our in-house design facility and innovative product range can add value to your network.

Steelwork
Greenwoods Communications offers a wide range of electrical and mechanical support solutions suitable for both the construction and telecommunications industries. Steelwork products are designed as a solution for structural and raised flooring, as well as concrete inserts.

We offer a variety of steelwork ideal for use in telecom exchanges, manufactured by market leaders such as Unistrut. This range features Basket Mesh, Basket Trays, Brackets, Cable Ladders, Cable Trays, Channel Sections, Fixings & Fittings, Lindaptors and Supports.

Tooling
We offer a vast collection of tools, specifically selected for telecoms engineers. This range features tools by King Dick, Draper, Bosch amongst others including; Crimp & Termination tools, Cutting & Stripping Tools, General Tools, Hand Tools, Machine Tools, Power Tools, Tool Bags & Cases, Tool Kits and Site Tools.

Trunking & Conduit
We offer a wide range of trunking and conduit perfect for telecoms installations and includes; All-purpose Conduit, Aluminium Trunking, Fibre Ducting, Floor Boxes, Industrial Trunking & Conduit, PVC Conduit, Stainless Steel Trunking & Conduit.

Workwear & Protective Equipment
Greenwoods Communications supplies a range of high visibility clothing, including all-weather anoraks, leggings and over waistcoats. Greenwoods ensures that all clothing and protective equipment meet the highest standards required by the industry: EN471, EN343 or class 3.

We offer a wide selection of workwear and protective equipment ideal for engineers in the telecoms industry to use on-site. This range includes; Anti-static Products, Ear Protection, Harnesses, Overalls, Protective Clothing & Helmets, Protective Facemasks, Safety Gloves, Safety Rigger Gloves, Safety Spectacles, Thermal Clothing and Work Boots.
Please visit our e-catalogue for further product details
http://ecatalogue.greenwoodscomms.com
www.greenwoodscomms.com
Related Products and Services