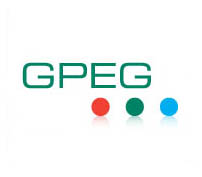 sales

gpegint.com
Phone: 08704 9 [Reveal]
Fax: 020 8181 6751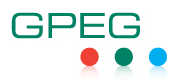 GPEG International Ltd is the UK's No.1 display developer

The prestigious Sunday Times TechTrack 100 league table recognised and awarded GPEG with the title of 'The UK's fastest growing hardware company'.

GPEG creates, designs and supplies bespoke flat panel display solutions for companies in the UK, Europe and around the World. Having our own operations strategically placed across the globe we can offer unrivalled support to our customers.

We manufacture our products using GPEG's in-house production facilities together with our external technology providers, creating stunning displays that are brighter, clearer and easier to use. When combined with our 800 strong, highly skilled work-forces we deliver an unrivalled combination of fast delivery, tight cost control and high quality in all our designs and products.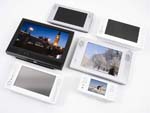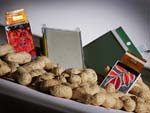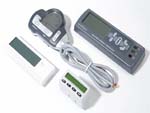 Headquartered in Woolwich, London is GPEG's development centre. Here our specialist mechanical, electronic, software and project engineering teams work directly with our clients and liaise with our in-house manufacturing facilities in Asia. This ensures we deliver an unrivalled combination of fast delivery, tight cost control and high quality in all our designs and products.

Co-located with the development centre is our Technology Showroom, unique within the display industry GPEG has created a resource that provides real life answers for product developers, conceptual and industrial designers looking for advice and examples to select the best electronic display solution for their products.

The Display Technology Showroom exhibits the widest possible collection of display technologies permanently on-display and housed under one roof. It is fully supported by GPEG's experienced, factory trained, electronic and mechanical engineers. Containing a selection of modern display technologies that are commercially available in volume production GPEG has created a continuously updated resource that ensures all our clients and visitors can quickly assess and select the best display for their application.

Creating a showroom with the widest possible selection of electronic displays was the target set by our customers. They wanted us to help them in understanding, visualising, selecting and maturing not only the core display technology for a new product, but also key parameters such as colour, size, cost, design, layout, brightness, electronic driving and availability.

The showroom is available free of charge to the design community and always on hand is our team of engineers with unrivalled experience in the selection and design of flat panel displays that will enhance your products performance.

Permanently on display are the following key flat panel technologies: TFT modules, TFT monitors, Monochrome graphic, Custom LCD, Turnkey Solutions, and Touch Technologies.

Our Brighter, Clearer and Easier to Use display solutions are used by customers in the gaming, consumer, professional, signage and transportation markets. Check out our brand new website www.gpegint.com and see the difference GPEG can make to your existing and future product designs.
Please visit our website for more information
Related Products and Services