First time here?
Pellentesque habitant morbi tristique senectus et netus et malesuada fames ac turpis egestas. Vestibulum tortor quam, feugiat vitae, ultricies eget, tempor sit amet, ante. Donec eu libero sit amet quam egestas semper.
Businessmagnet Apps
Browse the UK's leading b2b search

engine on the move, store contacts, email suppliers fast and from anywhere in UK
more info
Activity Feed
Ivymays Catering Equipment
Place pointer

here

to reveal number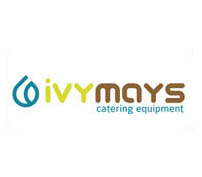 Welcome to Ivymay's Catering Equipment
Ivymays Catering Equipment provide catering equipment to the catering sector. we only sell what we believe are quality products from well established companies such as Lincat, Electrolux, Maidaid Halcyon, Amika, Hobart and unox.

We believe that we sell quality products at competitive prices to allow our customers to get good value for their money. Visit our website and look for our specials on dishwashers, ovens, etc.
We take pride in offering an excellent service and excellent products, our product range includes:
Beverage Machines

Coffee Machines

Fryers

Combi Ovens

Refrigeration

Microwaves

Warewashing

Janitorial Products

Servery / Displays

Spare Parts

We always have specials available at discounted prices. check the specials section on our website regularly for updates.

Glass Washers
We stock a wide range of professional Glass Washers, we make sure that our machines are specifically designed to meet the demands of a catering outlet. They have fast wash cycles with some Glass Washers only taking 2 minutes. We have a wide range with machines starting from £740, we also offer discounts on some washers. Take a look at our website now to view our full range.

Combination Ovens
These Ovens are becoming increasingly popular within the Catering Industry, they offer automatic cooking, all you have to do is select the food you wish to cook and it will automatically select the correct time and temperature, cooking that food perfectly. Our Combination Ovens also have self cleaning systems built in saving you a lot of time.
For more information on any of our products and services please visit our website or call a member of our team.
Products and Services
Payment Type
Select the payment types that you accept below
Payment Terms
Select the payment Terms below
Login to your account to add more information to your advert
Adding more information to your advert is a proven way to increase the enquiries your advert is generating.
You can add or edit all contact information, opening hours, photo's, business description, upload press releases and a whole lot more.
Login below to take full advantage of your advert