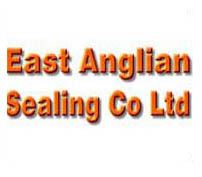 sales

easeals.co.uk
Phone: 01787 8 [Reveal]
Fax: 01787 880 442




The East Anglian Sealing Company was set up in 2002 to help manufacturing and process industries outsource their lower level spend items. We manufacture and supply Seals, Washers, Gaskets, Hose and Tubing, Packings, Gasket and Seals, Industrial Rubber Product and many other associated products including a full range of Rubber Sheet and Matting.

With over 31 years experience in service, sourcing and supply, we provide one of the fastest, most efficient and most competitive services for products to suit each customers individual needs. Following recent customer surveys, we've found that we often quote, produce and deliver before some companies offer their quotation! We offer a Free Advisory Service, with impartial advice on the design of products, suggestions to reduce costs, alternative materials, production methods etc. We aim to surpass the 'fit for purpose' quality levels within our industry and offer a level of product, and service - 'beyond expectation' - but within your budget and at all times 'Best Value'.



We are pleased to be the only agency company in the UK for Klinger - Europe's largest gasket and gasket materials manufacturer. With global manufacturing facilities, the company boasts a turnover circa 360million and deals with top level accounts such as BP, Shell, ESSO, ICI etc. With the backing of Klinger, we are able to supply products such as Gaskets and Seals, Industrial Rubber Product, Spiral Wound Gaskets, Ovals, Ring Joints, Kamprofiles, Corrugated Gaskets – along with the full range of Klinger branded product, and with our lean manufacturing experience, look to offer these parts at the most competitive rates.



If your company is committed to a supplier reduction programme or single sourcing, we're willing to offer advice either directly or indirectly through another out-sourcing supplier, making our services available from design stage, through planning, sampling and implementation, to bulk supply of product.

With production and sales experience, we are aware of the internal costs within our industry and negotiate prices based on our knowledge, ensuring the finished package we offer, exceeds your expectations in every way.

Without high overhead charges, we're also able to maintain low prices without jeopardising product quality and offer a personal service at all times and as a small company look to support similar SME's rather than relying on supplying just a few large 'bluechip' OEMs.

The organisation has attained certification for the Design, Development, Manufacture and Supply of Gaskets, Mouldings, Seals, Extrusions, Sheet, Matting and associated products in all types of rigid, semi-rigid and flexible materials to ISO9001:2000.

Our policy of 'Best Value' in products and service, ensures you, the customer - always comes first!


Related Products and Services