First time here?
Pellentesque habitant morbi tristique senectus et netus et malesuada fames ac turpis egestas. Vestibulum tortor quam, feugiat vitae, ultricies eget, tempor sit amet, ante. Donec eu libero sit amet quam egestas semper.
Businessmagnet Apps
Browse the UK's leading b2b search

engine on the move, store contacts, email suppliers fast and from anywhere in UK
more info
Activity Feed
GaragePride Limited
Place pointer

here

to reveal number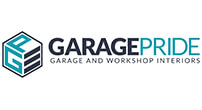 Take a pride in your garage with our highest quality UK-manufactured steel storage cabinets providing a notably stylish yet durable parts and tool storage solution for discerning home owners. Versatile and attractive, GaragePride cabinets can also provide stylish yet functional storage solutions in reception areas, showrooms, offices and general industry.
Products and Services
Payment Type
Select the payment types that you accept below
Payment Terms
Select the payment Terms below
Login to your account to add more information to your advert
Adding more information to your advert is a proven way to increase the enquiries your advert is generating.
You can add or edit all contact information, opening hours, photo's, business description, upload press releases and a whole lot more.
Login below to take full advantage of your advert