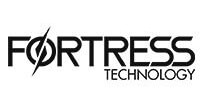 info

forrtesstechnology.co.uk
Phone: 01295 [Reveal]
Fax: 01295 255987
Fortress Technology Inc specialise in providing Simplified Metal Detection Solutions and are a world leader in the design, manufacturing and sale of metal detector systems for industrial applications. We provide metal detectors for different industries including Textile, Food, Plastic, Pharmaceutical and Lumber.
Our metal detectors have unique features and innovations that reduce product waste, improve detection levels and lower the cost of ownership. Look no further than Fortress when looking for simple operation, outstanding reliability and exception performance in all metal detecting equipment.

We are constantly investing to make sure we stay at the forefront of the industry and have recently invested £2 million in our new state of the art facility located in Oxfordshire that is capable of manufacturing high performance 'Phantom' metal detectors.

Products
Below are some of our most successful products:

  - E-Type Metal Detector
  - Gravity Metal Detector
  - In-Foil Metal Detector
  - Laboratory Metal Detector
  - Large Bag Metal Detector
  - Lumber Metal Detector
  - Meat Pump Metal Detector
  - Phantom Metal Detector
  - Pharmaceutical Detector
  - Pipeline Metal Detector
  - Vector Conveyor Systems
  - Vent Tube Metal Detector
  - Vffs Vertex Metal Detector
  - Web Metal Detector

Please visit our website to view our full product range and contact us with any enquiries you may have.
www.fortresstechnology.co.uk
Related Products and Services