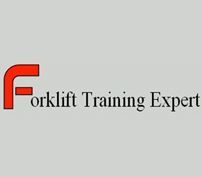 allanbrand

fltexpert.co.uk
Phone: 07432 4 [Reveal]
Forklift Training Experts - Forklift Training Cost
Training at our 3000 Sq ft training facility offering both reach and a choice of 3 counterbalance lift trucks, 16 seater conference room to facilitate both group training and individual requirements.
Forklift Training Heathrow
Contact us now to find out Forklift Training Cost. We can train staff in house on your Forklift Trucks within a matter of days. All aspects of Forklift Training will be covered, however please visit the website for more information on the below;

With Forklift Training Expert you have the choice of training at your facility or using ours near Heathrow airport. If you decide on coming to us we can train you for both reach and counter balance Forklift Training. At our place it won't distract or stop your normal working day, or if you would prefer we can come to your site and train your staff with your equipment at you facility.

Forklift Truck Health & Safety:

Safety with Lift Trucks.
Operator Training ACoP.
HSE Law.
Duties of Employers & Employees.
Powers of Inspectors.
Forklift Training Course Information.
Forklift Demo Theory Test.
Forklift Truck Course Registration.

What Happens if I don't have a Certificate of Training?

Only qualified staff should be allowed to operate a Forklift Truck, an Employee could face up to a £5000 Fine or 6 Months in Prison. An Employer could face an Unlimited Fine and up to 2 Years in prison.

Course Compliance

All courses comply to the ACOP (accepted code of practice). This was produced in consultation with representatives of the Confederation British Industry, trade union congress, local Authority Associations the joint Industry council and others involved with lift trucks.

All Staff are Trained to understand PUWER.

All Staff are Trained to understand LOLER.






Different Courses
The below Courses include all Types of Forklift Truck;
Counterbalance Forklift Training
Pivot Forklift Training
Pedestrian Forklift Training
Reach Forklift Training
Diesel Forklift Truck
Electric Forklift Truck
Gas Forklift Truck

Novice Forklift Training Course;
3 Trainees – 5 Days.
2 Trainees – 4 Days.
1 Trainee – 3 Days.

Existing Forklift Training Course;
3 Trainees – 3 Days.
2 Trainees – 2.5 Days.
1 Trainee – 2 Days

Forklift Truck Conversion Course;
Up to 3 Trainees – 1 Day.

Retest;
Up to 3 Trainees – 1 Day.

Each Certificate Lasts 3 Years!!
Our Facility and Transport
Probably the fastest growing forklift training facility in West London Ideal for Transport links

Overground
3 Minutes walk from Feltham Station with links to Reading, Camberley, Woking, Windsor, Bracknell, Clapham Junction, Richmond, Twickenham And Waterloo.

Underground
Hatton cross Piccadilly line underground 15 Minute bus ride on (90-285-490) route.

Staines-Hounslow-Isleworth 117 or Train.
Brentford –Hounslow-Sunbury 235
Richmond bus 490 or train
Kingston 285
Northolt Hayes 90

All bus route within 5 minute walk.

Car parking space.

For large groups transport can be arranged.
Areas:
We can Offer Forklift Training and In-house Forklift Training in the following areas:


| | | |
| --- | --- | --- |
| Ashford | Basingstoke | Berkshire |
| Bracknell | Brentford | Chessington |
| Cranford | Egham | Feltham |
| Guildford | Hampton | Harmonsworth |
| Hayes | Heathrow | Hounslow |
| Isleworth | Kingston | NW10 |
| Poyle | Reading | Slough |
| Staines | Sunbury | Surrey |
| Thorpe | Twickenham | West London |
| West Surrey | | |
Please visit our website to find out more
Related Products and Services

0

stars based on

0

customer reviews
Write a review
Opening Hours
Monday
09:00 to 17:00
Tuesday
09:00 to 17:00
Wednesday
09:00 to 17:00
Thursday
09:00 to 17:00
Friday
09:00 to 17:00
Saturday
Closed
Sunday
Closed