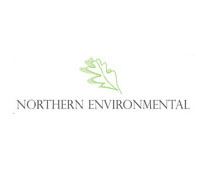 simon

nenviro.com
Phone: 0800 80 [Reveal]
Northern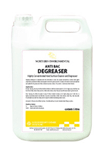 Environmental is a Yorkshire based company covering the UK that works with our customers to provide the best possible solution to all their cleaning product needs, janitorial and disposable supplies. Our difference is that we supply the very best Environmental products from our vast range of Eco friendly suppliers.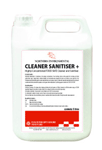 Northern Environmental do not just have one range of products; we offer our clients a bespoke service that provides you the customer with the product that provides the best results in terms of cost to you the client and the Environment around you.

Northern Environmental are specialist suppliers to the Catering, Hotel, Education and light industrial organisations. We provide our customers with the peace of mind that they are up to date with the latest Health & Safety legislation and new Environment issues

Allowing you the customer to concentrate on your business, in the knowledge that you have a high quality supplier that really cares about you as well as the environment.



Our Latest innovation Includes the recycling of all our empty plastic containers that we then make into the refuse sacks we supply to clients!



Northern Environmental also offer multi lingual Product label, COSHH and safety data information! Let us know your staff nationalities and we can provide the correct product to meet all your Health & Safety needs, and that you are complying with current legislation!

The serious bit... All businesses and organisations have a duty of care to their staff and customers appertaining to health and safety legislation. They are also becoming increasingly aware that they have a duty of care to the environment.

Environmental Issues are high on everyone's agenda both corporate and individual, businesses are becoming aware that customers are choosing to buy from those businesses that use and promote environmentally safe products.



Northern Environmental have over twenty years experience in the industry, and will consult with you the customer to match your needs and concerns to those of our products and the environment.

Can I buy other High street brands? Yes of course! Whilst you are with us for the Eco range, we can also deliver all your other product needs such as:
• Cling film
• Foil and Parchment
• Napkins
• Doyleys
• Drink Straws and Candles
• Cloths
• Scourers
• Mops
• Brooms and Scrubbers
• Glassware
• Tableware and Cutlery

We can find solutions to your individual needs just call us for a no strings chat, fill in the email submit form below or click on our website link above.
Related Products and Services