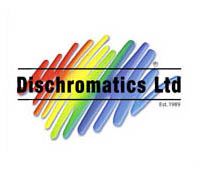 sales

dischromatics.co.uk
Phone: 01495 2 [Reveal]
Fax: 01495 243 777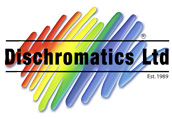 Dischromatics Ltd - DVD 9 Duplication and Replication
Dischromatics was established in 1989, at the time we were the only company in the world able to supply full picture printed 51/4" floppy disks. Since those early days, we have continued to keep abreast of technology and introduce not only CD, DVD 9 Duplication and Blu-ray media products immediately they became available but other products and services required by our customers, like Digital Printing, Graphic Design, DVD 9 Duplication and Replication Services and Blu-ray Authoring. We are now a leading DVD Rom Duplication and Replication Company in the UK.

As a DVD Rom Duplication and Replication Company we have expanded our operations over the years and has divided operations into separate departments with specialist personnel working in each.

Working with the largest CD, DVD and Blu-ray Replication Manufacturer in Europe, delivery is free throughout the UK. The quality of the CD and DVD Rom Duplication and Replication Services supplied by Dischromatics is unsurpassed.

Being a leading DVD 9 Duplication Company we have an in-house CD & DVD Duplication and Printing suite for smaller runs and quick turn round times with very competitive pricing. This also applies to USB Flash Memory Drives or Pen Drives. We print our own CD & DVD packaging, even CD & DVD Digipaks normally only available in large volumes and can carry out personalisation of the paper parts and packaging using Variable Data Printing, looking after the fulfilment for the customers that require it. Along with the provision of Graphic design for artwork requirements on the media products we can creatively design logos, carry out branding and rebranding as well as web design, we offer an in-house DVD and Blu-ray Authoring/Mastering service for customers who need it using their preferred media, for CD, Blu-ray and DVD duplication services.

With the addition of a top-end Digital Printer we can provide all sorts of printed literature. This includes Variable Data Printing for Direct Mail Marketing which can be applied to leaflets, flyers, brochures, booklets, postcards etc. This form of Digital Printing allows customers to target individual clients in controlled batches and sample runs. The names, addresses, barcodes and even graphics can change on each individual printed item. The Return on Investment is very high for this type of Direct Mail Marketing.
We are aware that our competitors make all sorts of spurious claims; they claim they are the leaders in the UK that they always deliver on time, that they supply the best quality at the lowest prices and so on, but we make no such claims, we do know however, that the quality of our products is second to none, we know that we are competitive and we know that the delivery services we use are as reliable as anyone else. However at some point in the future we also know that something will go wrong, that's life, but this is when the quality of the company and customer service personnel are tested and where unfortunately most fail.

At Dischromatics, we pride ourselves in the quality of our customer services. Our customer base continues to expand and those customers continue to return, some of them have been with the company for nearly the life of the company itself and yes of course there have been problems but the mere fact that they have come back time and time again is because our staff work with our customers to ensure their satisfaction is maintained and problems are minimised. The glowing testimonials displayed on our website are evidence of this. So whether its CD, DVD Blu-ray Production, Digital Printing of Variable Data for Direct Mail Marketing or supplying Banners and Banner Stands or even a few Christmas Cards you can have confidence in our ability to give complete satisfaction.

Dischromatics is accredited to Quality Standard ISO 9001:2008 and Environment Standard ISO 14001:2004, we know of none of our direct competitors that have achieved these accreditations.
Blu-ray, CD & DVD Rom Duplication and Replication Services: Is ideal for copying larger volumes of discs and involves a full manufacturing production process. Different colour polycarbonate is available for DVD and CD Replication and a large range of packaging options including 'green' options. Delivery is Free throughout the UK and Northern Ireland.
CD & DVD Duplication Services: Produced from our flexible and modern Duplication suite. Most appropriate for volumes of 500 or less or for fast turn around. There are various printing options available including transfer, retransfer and ink jet. We print in-house much of the packaging required by our customers, this enables us to offer the best prices available.
USB Duplication: As an alternative to CD and DVD, We can supply a full range of USB Flash Memory Drives in various colours, capacities, shapes and sizes. These can be personalised and copy protected if required. USB Flash Memory Drives are an ideal marketing tool.
Pre-Printed Blank CD, DVD & USB Media: Can be supplied blank bulk coated or uncoated. All our products are Grade A from manufacturers such as Sony and Taiyo Yuden.
DVD & Blu-ray Authoring: We will take the burden out of the mastering process by creating the final disc you require, complete with menus, chapters, links, subtitles etc. This is a comprehensive and cost-effective DVD and Blu-ray Authoring service to our customers and we can also supply check discs prior to full DVD & Blu-ray production.
Graphic Design: Dischromatics understands that not all our customers are qualified in graphic design, so we can provide all the creative artwork design for your CD, DVD and Blu-ray production projects which include the face label of the disc and all paper parts and packaging options. We specialise in logo design, branding, and rebranding and web design.
Digital Printing: Dischromatics has an established Digital Printing department producing short runs of specialist and high quality CD and DVD packaging, including Card Wallets and Digipaks, as well as more commonly available items such as flyers, business stationery, booklets, postcards, posters, NCR pads etc. The benefit of Digital Printing is the ability to run smaller volumes at reasonable prices.
Variable Data printing: This is a form of on-demand printing which is used for Direct Mail Marketing and in which elements such as text, graphics and images may be changed from one printed piece to the next, without stopping or slowing down the printing process and using information from a database or external file supplied by the customer. This type of direct mail marketing has been proven to increase the Return on Investment from 1% or 2% to 10% to even 15%. This can be applied to any Digital printing including booklets, brochures, flyers, paper parts and postcards etc.
If you are looking for any of the following you have come to the right place; CD Duplication, DVD Duplication Services, CD Replication, DVD Replication, Blu-ray Replication, DVD Authoring, Graphic Design, Direct Mail Marketing, Digital Printing, Variable Data Printing.
Contact us via phone or email with any questions
Related Products and Services

0

stars based on

0

customer reviews
Write a review
Key Contacts
Mr Gareth Spencer
Managing Director
Tel: 01495 243222
Email: sales

dischromatics.co.uk
Payment Methods
American Express
BACS
Cash
Cheque
Maestro
MasterCard
Visa
Visa Debit
Opening Hours
Monday
09:00 to 17:00
Tuesday
09:00 to 17:00
Wednesday
09:00 to 17:00
Thursday
09:00 to 17:00
Friday
09:00 to 17:00
Saturday
Closed
Sunday
Closed