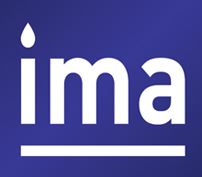 sales

ima.co.uk
Phone: 01943 [Reveal]
Fax: 01943 879988
Dew Point Meters and Digital Panel Meters
 IMA
has worked hard to gain its reputation for excellence in humidity measurement. Improving moisture measurement from dewpoint meters, relative humidity sensors or water in oil measurements has been key to its success. IMA are keen to help customers with trace moisture, rh measurement or water in liquids and moisture in solids applications and provide complete moisture measurement solutions.
Humidity or dewpoint is often difficult to measure, and sometimes critical to a process or manufacturing process. Moisture analysis, dewpoint measurement, or relative humidity measurement of a particular environment or product, can be just a spot check or a permanent, fixed installation. Tracking or logging measurements with clear indications on our range of digital panel meters or computer based HMI systems can make significant savings for operators.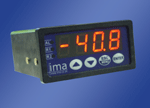 While humidity and moisture measurement will always be our core business, the introduction of tunable diode laser systems now include other parameters such as hydrogen sulphide (H2S), carbon dioxide (CO2) and other trace level gases. IMA measure dewpoint and moisture concentration for the oil and gas industries, monitor nuclear reactors, optimise compressed air dryers, help process companies control the humidity and moisture level in food and chemical processing, liquids production, ensuring that feedstock or the final product is at the optimum moisture level and consistent.
Customers across the world know that IMA have the widest possible range of moisture and humidity measurement products, and, with our depth of experience, we'll help them get robust moisture, dewpoint or relative humidity measurements, whatever the environmental conditions.
If its moisture ask IMA
Related Products and Services

0

stars based on

0

customer reviews
Write a review
Payment Methods
BACS
Cheque
Direct Debit
MasterCard
Visa