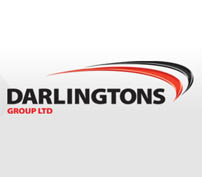 martin

darlingtons-group.co.uk
Phone: 0151 3 [Reveal]
Welcome to Darlingtons Group Ltd
Darlingtons Group Ltd is a successful salt supplies company that operates throughout Britain. Darlingtons has been operating for well over three quarters of a century priding ourselves in quality and service. We have recently been awarded a service excellence award from a leading producer of salt, Compass Minerals.

Darlingtons Group has attained certification from ISO 9001. We are in partnership with a certified Pallet Network. Our rock salt customers can choose from a range of bags with their name and logo on.

Our markets are quite diverse ranging from the de-icing industry, water softening/treatment, agricultural and the food industry. We have recently diversified into the gardening industry and now supply topsoil, bark and gravel from our new user-friendly ecommerce site Darlies. We can deliver to 95% of Britain and we have always had a constant supply of salt even during the busy winters. We provide general haulage throughout Britain too. Our customers are varied and include Landscapes, Garden Centres and Schools.

History of Darlingtons:

Arthur Darlingtons launched his business in 1930 using a tipper lorry and horses. Darlingtons supplied hospitals with coal during the Second World War. In the 40's and 50's Darlingtons transported a wide variety of products including animal feeds, coal and timber. Darlingtons have been supplying a wide range of salt products for over 50 years and more recently diversified into supplying top soil and other garden products. Darlingtons operates from its site in Cheshire under managing director Keith Jones, who bought the company from Phillip Honor and John Darlington in 2007.

Products Section:

Our products range includes rock salt, water softening salt, salt licks and gardening supplies. To find our which products you can buy online please visit our website. We import our products worldwide. As just a taster below is a few of our products that may interest you:

Rock Salt
Rock salt used to be a product that was bought in an emergency to protect the roads, footpaths, schools, hospitals and the like. Now due to climate change it is an absolute necessity every single winter. Over two million tons of de-icing salt is spread each year on roads in the United Kingdom. Without salt, delays could cause the UK economy to grind to a standstill costing £2 billion per year that would affect the British tax payer.

Our rock salt is naturally sourced from salt mines near Cheshire and conforms to BS3247. This means it complies with British safety standards, meaning the product you buy to keep you safe is safe! Darlingtons also offer white de-icing salt as an alternative to rock salt.

Water Softening Salt
Darlingtons Group offers a range of products to help avoid the effects of 'hard' water. This includes salt tablets, block salt, granular salt and pure dried vacuum salt.

Using water softening products can offer the following benefits:-

Provides cost savings in service and maintenance of dishwashers, washing machines, showers and water heaters and extends the life of such units.


It can help certain dry skin conditions such as eczema.


It can save some 50% of washing powder and toilet soap consumption and similarly cut the use of shampoos, conditioners and cleaning products.

Salt Licks
Darlingtons Group offers farmers the opportunity to buy salt for, horses, cows and sheep that is a key ingredient in their diet. Products range from ground salt to Himalayan salt, depending on your requirements. Salt deficiency is very common in horses, cows and sheep they would benefit greatly from these products. Salt licks encourage proper digestion, growth and well-being.

Winter Maintenance
Darlingtons Group helps with your winter maintenance by offering you the chance to purchase Grit Bins and Spreaders.

Gardening Range
Darlingtons now supply products for your garden including topsoil, bark and gravel. Gravel is available in Gold and Cheshire Pink, Coloured Granite is also available in Red, Green or Silver.. Our bark range includes ornamental, chipped and decorative. And our soil tops it all off! Full product information about these exciting new products can be found at the Darlies website. The advent of these new products means that Darlingtons not only keeps you safe in the winter, but now also keeps you smiling in the summer.

Contact Section

Thank-you for spending time looking at a company that's really worth its salt. To find out more information our telephone number is 01513285600 and our email address is info@darlingtons-group.co.uk. For general company information please visit our website. If you would live to view our products or place an order, please visit our ecommerce site. Follow us on Facebook and Twitter, contact us by telephone or email or feel free to send us a tweet!
www.darlingtons-group.co.uk
Visit our e-commerce Site
www.darlies.co.uk
Related Products and Services

0

stars based on

0

customer reviews
Write a review
Key Contacts

Mr Martin McNicholas
Commercial Manager
Tel:
Email: martin.mcnicholas

darlingtons-group.co.uk
Opening Hours
Monday
08:30 to 17:00
Tuesday
08:30 to 17:00
Wednesday
08:30 to 17:00
Thursday
08:30 to 17:00
Friday
08:30 to 17:00
Saturday
Closed
Sunday
Closed