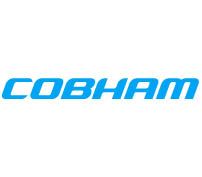 chris.hood

cobham.com
Phone: 01243 [Reveal]
Fax: 01243 672907
Welcome to Cobham Microwave (Credowan Ltd)
Cobham Microwave was formed in 1947 and traded under the name of Credowan Ltd until 2008, when the Cobham global corporate branding was established across the group. The factory in Bracklesham Bay, near to Chichester in the UK, has been on the same site since 1947 and has seen many changes in that time.

Credowan was initially involved in producing waveguides for Naval shipborne RADAR systems and the product range evolved over time to include more waveguide components and sub-systems as required by a growing customer base. More recently, the requirements for precision low loss waveguides and waveguide sub-systems for satellite payloads has become one of the major revenue streams for the business. In 1985, the first waveguides for Matra Espace were produced. Since then, other capabilities and products have been introduced.

While our Space heritage is unrivalled, other product ranges are constantly being brought on stream. For example, in 1998 the pre-eminent European expert in RF absorbent materials joined the company and the RF & Microwave Loads division was formed; in 1999 Cobham Microwave acquired the Rotary Joint business from EEV, which has become integrated into the overall capabilities and expertise offered by our engineering team. Both business units have evolved since then and a number of new products have emerged from these technologies, which allows Cobham Microwave to exploit the opportunities to be found in new market areas and industry verticals.
Our Product Range & Expertise
Cobham Microwave (Credowan Ltd) now offers a full range of products and capabilities and has become a World Class design house and manufacturing facility of leading edge rigid and flexible waveguides, along with waveguide components covering UHF to millimetric frequency bands.

Cobham Microwave's expert engineering, the design capability, CAD drawing and on-site inspection and installation services are now being made available for out-sourcing for cost effective contracts and project management for prime contractors. This has led to a major investment in human resources, training and test equipment to support this commercially attractive scheme.

The full product offering is always under review and is subject to customer demand. Some of our more frequent requests are for the more challenging components with very tight specifications, although we also undertake the more straightforward items which may be required as part of an overall system. Effectively, everything we produce is built to specific requests, we do not hold a stock of "standard" components, as we do not believe that a generic component can have the specific performance characteristics that most design authorities require.
Waveguide Couplers
Waveguide Couplers of different types are always in demand: loop couplers, sidewall, broadwall, cross couplers from less than 1GHz up to 50GHz are all in our design bank which saves time and design effort for attaining the required specifications. The same can be said for waveguide transitions, Magic Tees, splitters/dividers, combiners, filters, tuners and loads. The capability to produce custom products in a relatively short time frame is critical to many of our customers.

The choice of waveguide flange and core of the finished product is generally a consequence of the application the product is to be used for. Pressurised wavguide runs or those having a vacuum will require an inherent strength. The size of the waveguide, the internal pressure, the RF power and the application will all combine to define the materials to be used. The choice of aluminium, brass, copper or steel is all available to the designers and the customer. There are similar choices to consider when defining the flanges. Will you need a choke? Does it need a pressure seal? Does it specifically need to have a low Passive Intermodulation characteristic? Our engineers in conjunction with customer engineers can help to define this if there is no pre-defined specification for the application at hand.

Cobham Microwave has grown to become the market leader by having the capability to produce to customer specifications, the ability to listen to customer requirements to design a suitable product and the knowledge and skills to maximise the customer service experience to have the products to be delivered, ready to use.
Cobham: The most important thing we build is trust
www.cobham.com
Related Products and Services
Power Combiner

Space qualified waveguide

Various flange arrangements available

Cross coupler

Multi-channel rotating joint

Silver plating in house

Flexible twist able waveguide

Water dielectric loads

Space qualified Waveguide transitions

Waveguide to co-ax transitions

0

stars based on

0

customer reviews
Write a review
Approvals & Certificates
ISO 9001 Quality management systems – Requirements
Key Contacts

Ms Donna Richards
Sales and Marketing Assistant
Tel: 01243 670711
Email: donna.richards

cobham.com

Mr Chris Hood
Sales and Marketing Manager
Tel: 01243 670711
Email: chris.hood

cobham.com
Payment Methods
BACS
Cheque
Opening Hours
Monday
09:00 to 17:00
Tuesday
09:00 to 17:00
Wednesday
09:00 to 17:00
Thursday
09:00 to 17:00
Friday
09:00 to 13:00
Saturday
Closed
Sunday
Closed